Environmental Studies at King's
Learn how to be proactive in sustaining the Earth's natural systems, both locally and globally. Gain broad knowledge about ecological and social dimensions of environmental issues, such as climate change, food security, land conservation, water quality, and environmental justice. Experience a highly participatory program where students gain hands-on experience not only through classroom and laboratory activities–but also on multiple field trips and a summer internship. Explore principles and practices for building environmentally sustainable societies and lifestyles that support the restoration and flourishing of our planet and our societies. 
The Environmental Studies program offers either a Bachelor of Arts or a Bachelor of Science. Within Environmental Studies core courses, students gain practical skills in community engaged research, geographical information systems (GIS), environmental impact assessment, policy analysis, lab and field research, statistical analysis, and develop strong oral and written communication abilities. The Environmental Studies program is accredited by ECO Canada.
Program Highlights
Be connected to one of the fastest growing employment sectors in Canada.
Participate in an internship and apply coursework to real-life situations through work integrated learning as you prepare for future careers
Explore solutions to worldwide environmental challenges through social, ecological, economic and spiritual avenues
Specialize in an area of environmental studies that you find most interesting. Study the environment from natural science, social science, or arts and humanities perspectives.
Think critically about how human societies impact the environment and how we can develop more restorative ways of living on the planet.
Off-Campus Studies
The Environmental Studies program is known at King's for its multiple off-campus trips. There is no better way to learn about the environment than by spending time with your feet on the ground, exploring it. Get hands-on learning about geographical and biological systems, the relationship between humankind and the natural world, and innovative solutions to social and environmental problems, and meet people working in environmental careers. In addition to short day trips to  various programs and initiatives around Edmonton, several classes feature overnight trips to national parks, natural resource sites, and unique geographical features around Alberta.
Regular field trips include:
Edmonton : river valley and ravine system (hikes, rafting, etc.); Edmonton Wastewater Treatment Plant; Edmonton Waste Management Centre; net-zero-energy church and social housing project; urban social justice walk
Fort McMurray: oil sands and pulp mill
Banff & Canmore: town planners, park wardens, local environmental agencies
Jasper: physical geography of mountains and glaciers
Drumheller: physical geography of badlands
Crowsnest Pass/Cypress Hills: ecology of plants, mammals, and birds
Internships
After completing their third year, all Environmental Studies students participate in a 13-week summer internship. Students have held internships in a wide variety of positions in municipal, provincial and federal government, small and large-scale industry, and non-governmental organizations. Interns put into practice the skills and knowledge they are learning within the program and gain valuable work experience. The job-searching skills students practice and the internship work experience greatly enhance job-readiness after graduation. Internships include:
Sustainability Officer, The King's University
Student Wildlife Technician, Canadian Wildlife Services, Environment Canada
Conservation Educator, City of Okotoks
Laboratory Technologist, Imperial Oil
Summer Technician, Parsons Consulting,
Conservation Site Officer, Alberta Conservation Association
Education and Outreach, North Saskatchewan Watershed Alliance
International Environmental Research Assistant: Conservation Agriculture, Kenya
Seasonal Parks Ranger, BC Parks
Program Details
Environmental Studies is an interdisciplinary degree, which means that we address environmental issues from multiple perspectives and areas of expertise. Students can either complete a Bachelor of Arts or a Bachelor of Science in Environmental Studies.
The Bachelor of Arts is ideal for students who are interested in the social or human aspects of environmental issues such as government policy, human behaviour, social change, sustainable business practices, and environmental communications. Within the program, students choose from 15 disciplinary concentrations, such as Psychology, Sociology, Business Administration, English, Kinesiology, and more.
The Bachelor of Science is ideal for students who are interested in the natural sciences, both in the lab and in the field. Within the program, students choose from three disciplinary concentrations: Biology, Chemistry, or Computing Science.
Core Courses
Within both the Bachelor of Science and Bachelor of Arts programs, students take a set of core environmental studies and geography courses that give a broad overview of environmental issues and tie everything together. All students in both the BA and the BSc programs get a strong grounding in the natural sciences, the social sciences, and the humanities, providing graduates with a diverse set of skills.
Program Options
Available as a major
4-Year Bachelor of Arts
4-Year Bachelor of Science
Available as a minor
4-Year Bachelor of Arts
4-Year Bachelor of Science
Karambir Singh, B.Sc. Environmental Studies '18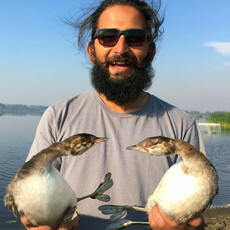 While studying in the Environmental Studies program with a concentration in biology, I took on an internship as a student wildlife technician with Canadian Wildlife Services (CSW) to survey Alberta waterfowl and assist in banding them. "I am so grateful to have gotten this opportunity through King's ENVS program." During the first two weeks of May, I worked out of the Edmonton CWS office sorting through years of data in order to prepare for summer waterfowl surveying. As the summer progressed, I…
Kathryn Binnema, B.Sc. Environmental Studies '17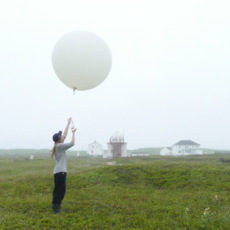 Located 175 km southeast off the coast of mainland Nova Scotia, I was privileged enough to work for the Meteorological Service of Canada as a weather technician on Sable Island. "My time on the Sable Island really affirmed my desire to have an outdoor career and taught me to trust in my skills learnt at King's, abilities and judgment." This opportunity arose through my search for a summer internship as part of my Environmental Studies program. I spent my time on the island preparing, releasing and…
Dr. Joanne Moyer, How Faith Communities Engage Environmental Sustainability in Canada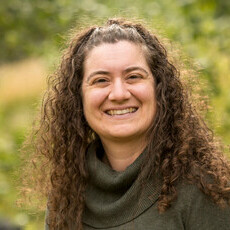 The current state of the globe's social-ecological systems present multiple challenges, from climate change and biodiversity loss, to global inequities and poverty, among many others. This project addresses the increasing need to better understand environmental sustainability activities among faith-based groups in Canada. The broad purpose is to understand such activities among diverse faith communities at the institutional and congregational levels and to discover the relationships among…