Environmental Science and Environmental Studies at King's
Learn more about God's creation and how to protect it for generations to come. King's Environmental Studies and Environmental Science (ENVS) programs prepare students with a knowledge of sustainability including its natural, social, and economic dimensions. By incorporating internships and field experiences, the program introduces students to new ways of reducing and reversing harm to our planet, and explores the latest in environmentally friendly practices, theory, and technologies.
Through the ENVS programs, students explore how humans interact with their natural environment and how it might be better managed. Mapping, aerial photo interpretation, geographical information systems (GIS), environmental impact assessments, statistical analysis, and software for data collection and analysis, are just some of the skills students develop during the course of their degrees.
King's Environmental Science and Studies programs are fully accredited by Eco Canada. Both programs are highly flexible allowing students to focus on topics and subjects of particular interest to them while always keeping the 'big picture' in mind. Valuable hands-on experience and courses geared towards job preparation equip you for future employment in this fast growing and dynamic sector.
180K
---
Industry-related jobs to be filled in Canada by 2028
13
---
Weeks in the student summer internship program
25+
---
Off-campus learning experiences
Program Highlights
Choose a program in one of the fastest growing employment sectors in Canada.
Participate in a 13-week internship and apply coursework to real life situations as you prepare for future careers.
Link world-wide environmental challenges to scientific dilemmas and social, economic, and spiritual realities.
Choose to study the environment from a natural science or arts and humanities perspective. Specialize in an area of environmental studies that you find most interesting.
Think critically about how civilization impacts the environment and how humans can reverse harm to the natural world.
Off-Campus Studies
There's no better way to learn about the environment then by spending time exploring it. Field learning and off-campus studies play an important role in the Environmental Studies program at King's and make this program unique.
Through visits to national parks, natural resource sites, and unique geographical features, there are great opportunities to explore the relationship between humankind and the biosphere. Students will discover the incredible work being accomplished by those working in environmental careers and the important work that has yet to be started.
Internships
Between a student's third and fourth year, all Environmental Studies students participate in a 13-week summer internship. With support from professionals in the program and in conjunction with a pre-internship job preparation seminar, students search for and secure a position in government, industry, or non-governmental organizations. Previous internships have included positions in municipal, provincial, and federal government; conservation organizations and other not-for-profit groups; international relief organizations; and small and large scale industry in Alberta and across Canada.
Program Options
Available as a major
4-Year Bachelor of Arts
4-Year Bachelor of Science
Program Profiles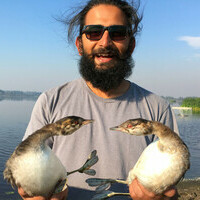 While studying in the Environmental Studies program with a concentration in biology, I took on an internship as a student wildlife technician with Canadian Wildlife Services (CSW) to survey Alberta waterfowl…
Located 175 km southeast off the coast of mainland Nova Scotia, I was privileged enough to work for the Meteorological Service of Canada as a weather technician on Sable Island. "My time on the Sable…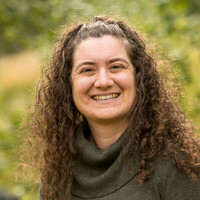 The current state of the globe's social-ecological systems present multiple challenges, from climate change and biodiversity loss, to global inequities and poverty, among many others. This project…