Study Music at King's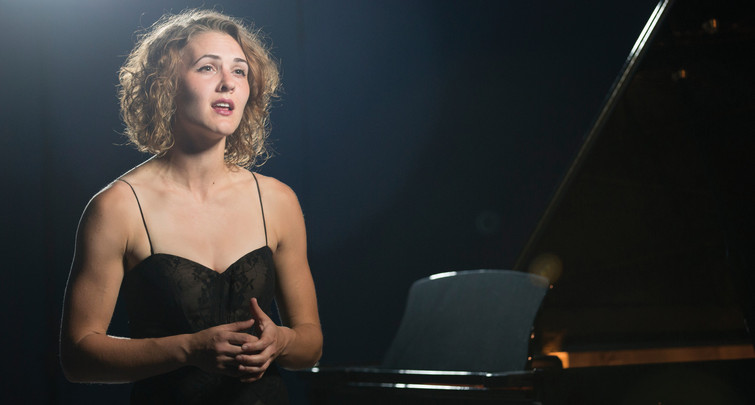 Cultivate your talents in performance, aural skills, and music theory. The classical music program at King's familiarizes students with music's physical and aesthetic qualities and seeks to answer philosophical questions about its nature, origin, and development.
Music, through its many sounds, silences, patterns, and tempos reflects nearly all aspects of reality, whether numerical, spatial, ethical, or religious. King's music program is highly interdisciplinary and approaches music from a Christian perspective.
King's has a small student-to-teacher ratio, presenting opportunities for plenty of professional performances, private music instruction, and time for personal growth and achievement. Smaller student numbers also allow for regular discussions, presentations, and analyses of songs, sounds, and ideas.
"Faculty members are on the lookout for opportunities for students to attend summer programs and masterclasses. I applied for the Johann Strauss Foundation Scholarship and got to study in Austria with other pianists. There I met and performed with students from all over the world! Not only have I had the opportunity to improve my piano skills, but I've been able to learn a whole new instrument: the organ!" -Elsie Hoover, Student 
Discover the amazing performance and concert opportunities happening at King's. Next year, it will be you up there.
Music programs at King's
Available as a major
4-Year Bachelor of Music
4-Year Bachelor of Arts
Available as a concentration
Available as a minor
Available as a diploma and certificate
2-Year Diploma in Church Music
1-Year Certificate in Performance
1-Year Artist's Diploma