Biology Degree at King's
Uncovering the intricate and wide-ranging relationships between organisms and their environments is at the heart of studying biology. At King's, the biology program guides you to a deeper understanding of the complexity of life, in all its forms, so that you will become a better steward of creation.
Through laboratory experience and hands-on research in the field, students in the biology program study wild and wonderful creatures in their natural habitats, and gain insight into the mechanisms of human health and genetics. Biology students at King's conduct research in the Rocky Mountains, analyze DNA in our biochemistry lab, and study plant life in our campus greenhouse. From human anatomy to molecular biology, King's biology program digs deep into the inner workings of life in God's creation. 
Biology Program Highlights
Use advanced lab equipment from the beginning of your program
Conduct research in the university's laboratory facilities and field research throughout the greater Edmonton area
Learn applied skills through courses in human, animal and ecological biology
Work in close proximity with your professors as you explore the origin, growth, reproduction, structure, function and interrelationships of living organisms
Discover connections between creation and human stewardship and why these relationships are so important
Participate in a study abroad opportunity through the Au Sable Institute of Environmental Studies with field stations across North America


Off-Campus Study
Enhance your study of biology by choosing to participate in an amazing off-campus study opportunity. These invaluable experiences offer internship placements, cross-cultural opportunities, fantastic work experience and more. Take a look at partner organizations you could get involved with as a biology student at King's.
With five campuses located around the world – Tiruchirappalli, India; Great Lakes in northern Michigan; Vera Blanca, Costa Rica; Pacific Rim Institute, Whidbey Island; and Chicago, Illinois – the Au Sable institute is dedicated to inspiring and educating people to serve, protect and restore God's earth.
This academically rigorous and spiritually transformative semester is offered through CCSP. The program involves studying God and nature, New Zealand's on-shore and off-shore ecosystems, and sustainable community development with a view to taking care of creation.
Home to one of the most diverse environments in the world, the CCSP program in Belize will expose you to vast swaths of unspoiled tropical rain forest. As the only English-speaking nation in the Caribbean, students have a unique opportunity to engage with local cultural groups and organizations that call this amazing tropical ecosystem home without language barriers.
Biology Program Options
Available as a major
4-year Bachelor of Science
Available as a concentration
Available as a minor
Dr. Christa Aubrey, Surgeon
I came to King's to play volleyball, but I truly found faith and God in class - particularly in one of Dr. Hank Bestman's Biology classes. I found myself in a community that encouraged me toward my passions - one being a passion for medicine. "At King's I learned how to have a big view of God...So much of what I do in my day to day life I owe to the principles King's has fostered in me." After I graduated from King's, I pursed a Doctor of Medicine at the University of…
Dr. Robert Greidanus, Medical Missionary and Family Physician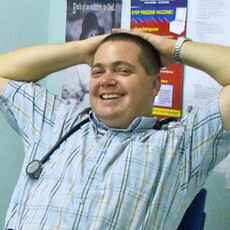 I came to King's in 1987, probably because most of the people I knew came to King's. This school very quickly gave me an incredible foundation to pursue God's calling on my life and now, years later, is the place my wife and I have sent 4 of our 7 children to post-secondary. "King's set the foundation for me to pursue a career in medicine, and fostered my walk in my career rooted in the call of Micah 6:8 - to act justly, love mercy and walk humbly with our God." Following my time at King's,…