Study Chemistry at King's
Chemistry is about creativity. Chemists design and create new molecules and explore their properties and reactivities. Putting this creative knowledge to work, chemists team up with biologists, pharmacologists, engineers, material scientists and environmental professionals to reveal the secrets of life's building blocks.
The program lets students come to a deeper understanding of the molecular world so they can engage with molecules to bring healing to a damaged and hurting world. Learn how to describe, visualize, interact with and appreciate the molecular world from leading professors in the field and conduct extensive laboratory research projects.

King's four-year chemistry program is nationally accredited by the Chemical Institute of Canada and, after work experience, can lead to designation in Alberta as a Professional Chemist (P.Chem.).
Chemistry Program Highlights
Obtain hands-on experience with laboratory tools, software and procedures used by practicing industry professionals
Develop mathematical skills and problem-solving abilities
Participate in field trips and laboratory experiments as you learn how to synthesize, bond, and create from the building blocks of God's design
Learn and work alongside award-winning professors who are committed to your success
Prepare for future careers and graduate study through an experiential, research-filled program
Immerse yourself in the molecular as you learn to describe, visualize and interact with it
Cultivate a fuller appreciation of how subatomic particles reveal the fingerprints of our Creator
Facilities
Chemistry students and faculty enjoy fully serviced classrooms and research laboratories. Laboratories include the following:
Two 24-station fully serviced chemistry labs
Research project lab
Instrument and research lab
Science machine shop
Equipment
Highly specialized instruments and equipment such as a Cary 50 UV-Vis spectrophotometer, the Nicolet Impact 400 FTIR spectrometer, the Varian SpectraAA 55 atomic absorption spectrometer, and much more are all available for student use.
Scientific Visualization
Chemistry faculty and students are actively involved in research at the King's Centre for Visualization in Science (KCVS.) This multi-award winning centre is dedicated to producing digital learning tools that help others understand key chemistry concepts and the role of chemistry in tackling real-world concerns such as climate change.
Chemistry Program Options
Available as a major
4-year Bachelor of Science
Available as a concentration
Available as a minor
Nathan Flim, Distillery Owner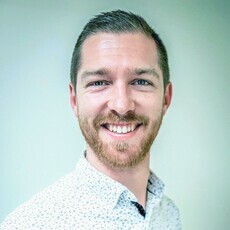 "The close relationships I developed with fellow students, and especially with my profs, were the most formative parts of my education. At King's you can talk one-on-one with professors on a daily basis. Due to the small class sizes in my program I developed numerous close relationships with other students that still impact my life in a large way today."