Study Politics, History & Economics at King's
Do you have a passion for the big issues that face our world today? Want to work with others to make things better? Modelled after the acclaimed and widely recognized Philosophy, Politics, and Economics major at Oxford University, the Politics, History & Economics (PHE) program at King's is a unique interdisciplinary degree that prepares students for life and careers in law, policy, the public sphere and much more.
Why study three disciplines in one degree? Each discipline contributes unique understandings and expertise relevant to participation in the public sphere. Together, they equip students to think deeply and critically, and to flexibly apply a broad range of tools in complex, ever-changing situations.
Politics, History & Economics Program Highlights
Select from courses in three disciplines critical to understanding the formation of public policy and how we live together as a society
Learn how different actors – government, non-profits, business, the media, schools, and the church – each play unique roles in contributing to the common good and human flourishing
Dig deeper into some of our world's most pressing issues and possible actions that could be employed to mitigate them
Focus on applying learning and theory to real-life situations
Participate in internships and study abroad programs that allow you to gain professional skills, build your resume and expand your network
Find work in international development and non-profit employment through King's Micah Certificate in Justice and Development
Off Campus Opportunities
Internships
Students are encouraged and assisted to participate in internships during their studies. Some internships count toward the the number of courses needed to graduate, and in others students gain work experience and networking opportunities.
Laurentian Leadership Centre
King's students are offered special placement into the Laurentian Leadership Centre (LLC) internship program in Ottawa, through Trinity Western University. Students earn university credits by taking interdisciplinary courses and gain work experience by interning with a Member of Parliament, government body, business or non-governmental organization. 
Other Opportunities
The Council for Christian Colleges & Universities, which includes the American Studies Program, Oxford Summer Program, Latin America Studies Program, and Middle East Studies Program are all options for students. In addition, The Washington Centre in Washington, DC, and summer courses at the Canadian School of Peacebuilding and the Canadian Mennonite University are available.
Politics, History & Economics Program Options
Available as a major
Available as a concentration
Lisa DeMoor, Privy Council Office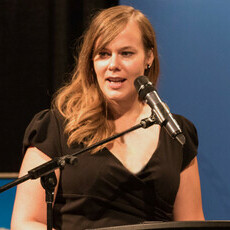 From the marble steps of the Alberta Legislature to the Canadian Prime Minister's Office, my Politics-History-Economics (PHE) program has given me the tools I need to pursue my interests. "My PHE degree and its broad interdisciplinary nature was a springboard into work and educational opportunities...It challenged me to work for shalom in our economic and political systems in what is often a broken world." The PHE program initially appealed to me because I have always been interested in social justice…