Micah Certificate in Justice and Development
What does the Lord require? That you do justice, love mercy, and walk humbly with our God.

Micah 6:8
These words spoken long ago by the prophet Micah resonate deeply in the life of The King's University. We know that education is not simply about facts, data, and ideas, but about being formed and challenged as a whole person in a life of Christian service. The world needs engaged Christians; widespread hunger, economic disparity, rampant environmental destruction, HIV/AIDS, war, and conflict--all of these vandalize the lives of women, children, and men around the world. This forms the context in which students pursue an education at King's.
The Micah Center provides learning opportunities for students who wish to experience first-hand what it's like to work among the poor and dispossessed of the earth. In partnership with organizations like CRWRC, World Vision, and MCC, we arrange for internships of various lengths in locations around the world. King's students have learned and served in Honduras, Haiti, Bangladesh, Kenya, Tanzania, the Philippines, and even in downtown urban Canada! They have helped improve infant health, care for creation, document change, and plant trees. They have been challenged and stretched in ways they could not imagine.
Micah Certificate
Through the internship program, students can earn credits to qualify for the Certificate in Micah Studies. By selecting the right courses, a student can earn the certificate alongside a regular degree program.
Micah Fund
The Micah Fund provides scholarships and grants for students who need financial help with their internship expenses. The fund has also assisted students to attend mission conferences and development training events.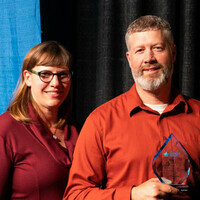 Following my time at King's, I initially went into working with animal services at both the University of Alberta and the University of Victoria. However, in 2016, I shifted careers and pushed forward…