Study Political Science at King's
Political science studies the governance of public communities. The program focuses on political institutions such as the state, executive, courts, and legislatures, and it examines the role of citizens, public officials, interest groups, and political parties within the political system as a whole.
For more information about Political Science, visit our Politics-History-Economics page.
King's offers a multidisciplinary four-year Bachelor of Arts in Politics-History-Economics, as well as a concentration in Economics and Politics in the four-year Bachelor of Arts in Environmental Studies. We also offer a minor in Political Science.
Political Science Program Highlights
Engage in classroom studies, discussions, and hands-on experiences that will challenge you to articulate the underlying dilemmas in public life.
Participate in internships and study-abroad opportunities that allow you to develop professional skills, build your resume, and expand your network.
Study using experiential and interactive learning opportunities that build knowledge, understanding, and transferable skills.
Learn from a thoughtful, faith-based perspective that also respects the diversity found among our students and in broader society.
Integrate theory and practice through classes and assignments that focus on applying learning to real-life situations.
Discover work in international development and non-profit employment through King's Micah Certificate in Justice and Development.
Political Science Program Options
Available as a major
Available as a concentration
Available as a minor
Program Profiles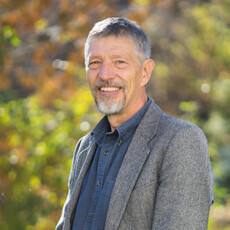 Dr. John Hiemstra, Professor of Political Studies
Is there a true divide between public (secular) and private (religious) schools and should that supposed divide translate into different levels of funding for schools?My research on this topic explores…
Read More