Study a Bachelor of Arts in History at King's
Open up the potential of your historical imagination. What might it have been like to live in London during the darkest days of World War II? How might the first years of European encounters with the First Peoples of North America have felt? Engage with incredible stories of how humans lived, fought and thought in times and places very different from our own. 
History is a fantastic program for those who want to understand the depth and complexity of life. It provides students with a deeper understanding of modern day conflicts, ideas, and assumptions about the world. Through reading, research and critical writing, students develop and refine their ability to think critically, creatively and imaginatively. Graduates of the history program become more sensitive to the nature of cultural formation and are able to apply their understanding of the past to work and life.
History Program Highlights
Study a varied curriculum including courses in British, European, American, Canadian, Russian and world history
Carry out independent research using primary sources under the direct supervision of a faculty member
Specialize in thematic areas such as the Atlantic World, war and peace, environmental history and the history of Christianity
Expose yourself to different ways of doing history including historical methods, historiography courses and learning to ask deeper questions about why and how we study the past
Improve employable skills such as initiative, teamwork and good communication
Develop your own viewpoints and listen to others in small classes full of interaction and discussion
Participate in field trips and take advantage of study abroad courses through the CCCU Best Semester program
History Program Options
Available as a major
Available as a concentration
Available as a minor
Elyse Abma, Masters of Public History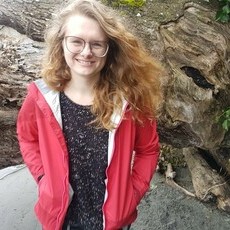 I am currently pursuing a Masters of Art in Public History at the University of Victoria because I am passionate about people. The general understand is that history is boring and only features dead guys who did amazing, or horrific things. Truthfully, history is about stories - stories that bind communities together and connect generations. "There is no better place to pursue the journey of self-discovery than King's." I love King's because of its familiarity. Even if you don't know everyone…
Keltie Mac Kenzie, Canadian Heritage Program Advisor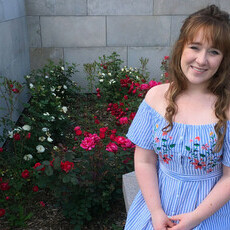 After graduating from both the history and education programs at King's, I began working in museum education which enabled me to focus on my love for history more than I would have been able to in a typical classroom setting. "Every morning I look out the window of my office and see King's Tower in the distance. It's an amazing reminder of where I came from, and how properly equipping yourself to follow your calling can take you places you never imagined." I worked in museum education for…