Study a Bachelor of Arts in English at King's
English provides a foundation for reading, analysis and self-expression. It's essential for accurate, precise communication in all walks of life. We are committed to a Christian worldview: if we want to transform the world, we have to begin by transforming the mind. English teaches you how to read circumstances and people, to place the stories of the day in the wider context of culture's greatest stories. It prepares you to read critically and write clearly with the precision of a scalpel and creativity of an artist.

Business, journalism, political service, public relations, teaching—English lays the foundation for jobs in both public and private sectors. As Percy Bysshe Shelley once argued, poets (and, may we add, English majors) are the "unacknowledged legislators of the world." In other words, stories have power.
English Program Highlights
Appreciate and understand what makes a written text literary and why readers return to great literary works again and again for pleasure and insight into the human condition
Advance your ability to analyze written text and decipher meaning from stories
Utilize the power of language to shape and illuminate and learn how it can misshape and obscure if used incorrectly
Discover literature through the study of story, figures of speech and other conventions brilliantly and extravagantly employed by poets, playwrights and writers of fiction
Engage with major works in the British and Canadian traditions and see how they intersect with literature from around the world
Study the development of clear, correct writing skills so you are equipped to communicate effectively
Foster creative writing skills and share your work with others through publicly distributed student publications
English Club
Literati is a student society for all English majors and minors, professors and alumni at King's. Membership is free and automatic for all English majors and minors. Events include a welcome lunch, end-of-term coffee houses, special guest speakers and others.
Membership entitles you to a copy of the newly launched newsletter—Loosely Literati—that provides information such as literary events, alumni interviews and book reviews! Look for it on the third Tuesday of every month. If you are interested in joining the Loosely Literati team, send us an email at looselyliterati@gmail.com.
English Program Options
Available as a major
Available as a concentration
3-year Bachelor of Arts
4-year Bachelor of Arts in Environmental Studies
Available as a minor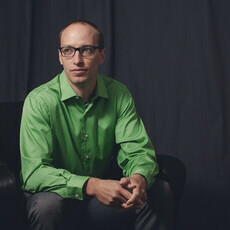 "I found incredible mentors at King's who have been the greatest examples of excellence to me in my career. The example of Christian scholars, careful readers, and committed teachers I found during my time at King's showed me how to conduct myself in my career now. On a deeper level,...
Matthew Zantingh, Professor of Canadian and American Literature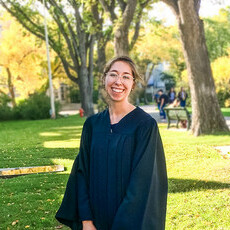 "Upon starting law school I knew my experience as an English major prepared me well. The writing, editing, and research skills that I honed provided me with an invaluable foundation. But my degree also taught me how to be more empathetic and altruistic. An English degree teaches the ability to...
Taylor Noble, B.A. English '18