Back to Blog
Along the Road to Freedom
Aug 20, 2018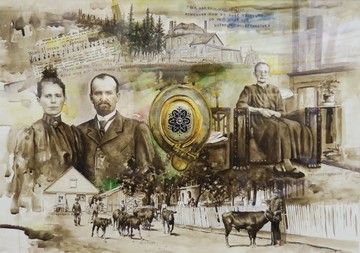 'Along the Road to Freedom - Mennonite women of courage and faith' features 26 paintings by Winnipeg artist Ray Dirks.
The exhibit honours the strength, sufferings, and joys experienced by the Mennonite women who brought their children out of the Soviet Union to live lives of peace and freedom in Canada and Paraguay.

The exhibition is featured in the Atrium and closes February 7, 2018.