Thanks to your support, this project's goal has been achieved.
With your help, the newly minted Alumni Lounge and Student Commons will serve as two new excellent spaces for our students!
With large two-story south-facing glass walls, the lounges in King's North Academic Building (NAB) provide an excellent framework to work with! They let in plenty of daylight—even during the winter months—and at night the soft glow of warm lighting contrasts beautifully with the crisp dark pallet of an Edmonton winter. In surveys, our students agree that this is a favourite campus space and one where additional investment could go a long ways. 
Over the winter months, King's will renovate the NAB lounges to create two distinct new spaces, the Alumni Lounge and Student Commons. These purpose built spaces will demonstrate our renewed focus on student experience and contribute new amenities and environments that support campus vibrancy.
Will you be a part of this good-news story for students? This Giving Tuesday, join us in the next step of our campus transformation. We would love to have you on board!



Let's build a vibrant university that all King's students can call home!
With your support, we will create refined spaces that support learning and life on campus.
ALUMNI LOUNGE
---
Collaborate, unwind, recharge.
The Alumni Lounge will be a place to review group projects, compare notes, and bounce last minute questions off each other before a test. During quieter periods of the day, it will serve as a space to enjoy a beverage from the Level Coffee Cart, or catch up on assignments orlab reports.
Students can look forward to stand-up/sit down powered group huddle tables, large curved planters filled with fresh and vibrant indoor plants, white metal bistro sets, and a warm natural colour scheme that presents as calm and tranquil. A cool wind blows snow along the pathway outside, but in here it is warm and alive.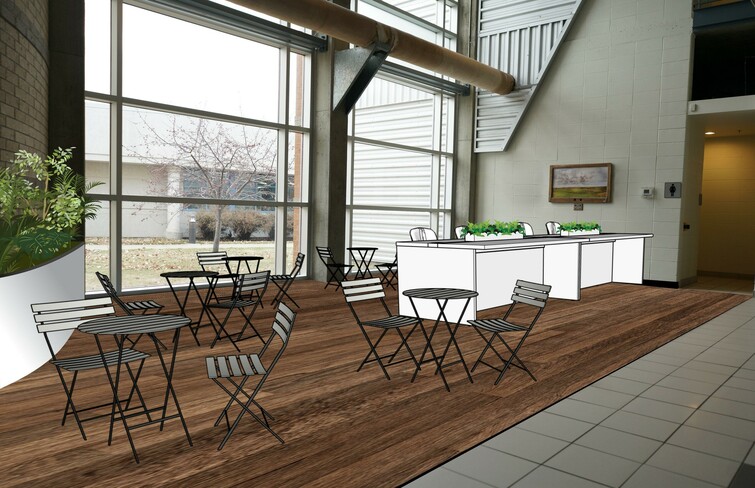 STUDENT COMMONS
---
Focus, dig-in, rest
The newly minted Student Commons is already used by students for longer waits between classes and these enhancements are designed to help students use this space in new ways. Whether it's resting after morning practice, gathering with friends, watching Netflix between class, chipping away at an essay, or catching up on course reading, this space is designed with flexibility in mind.
Once complete, this flagship multi-purpose student space will include upgraded seating, extra large built-in with room for almost 100 plants, upgraded group study facilities, 360º swivel work stations, and more.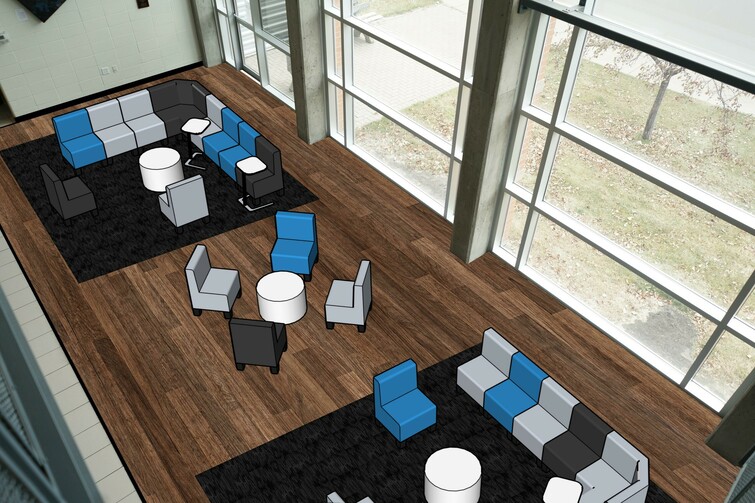 ---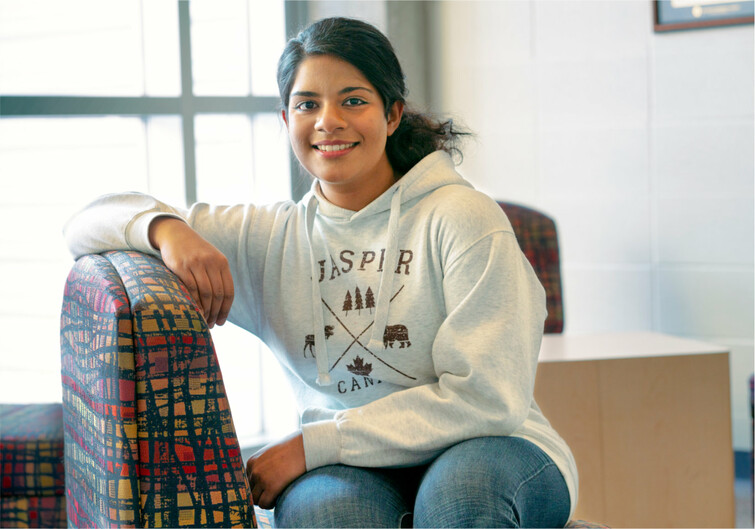 "I find that it takes a lot of effort to focus on schoolwork at home. This is why I spend a lot of time on campus. Student spaces are incredibly important to me because they help create calm environments where I feel focused and motivated.
Grace Carol,
3rd Year Biology Commuter Student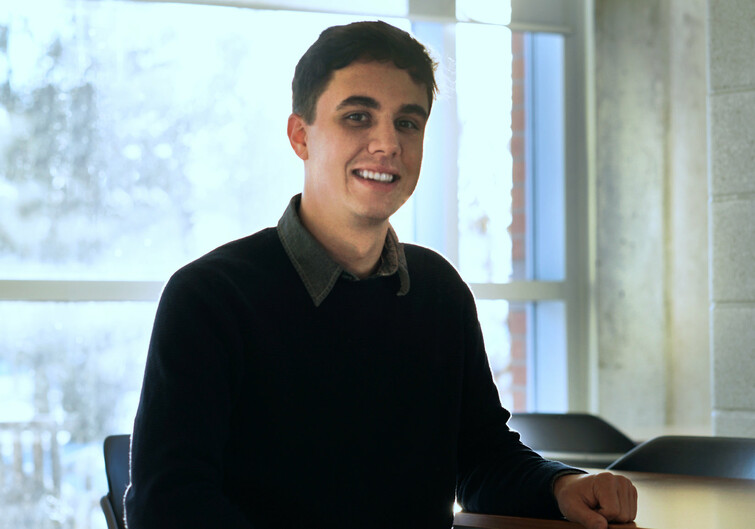 "A good study space is really valuable for me because it gets really difficult to study cooped up in my apartment. To have places on campus where I can study and be with friends means a lot to me."


Thaler Knodel,
2nd Year Computer Science Residence Student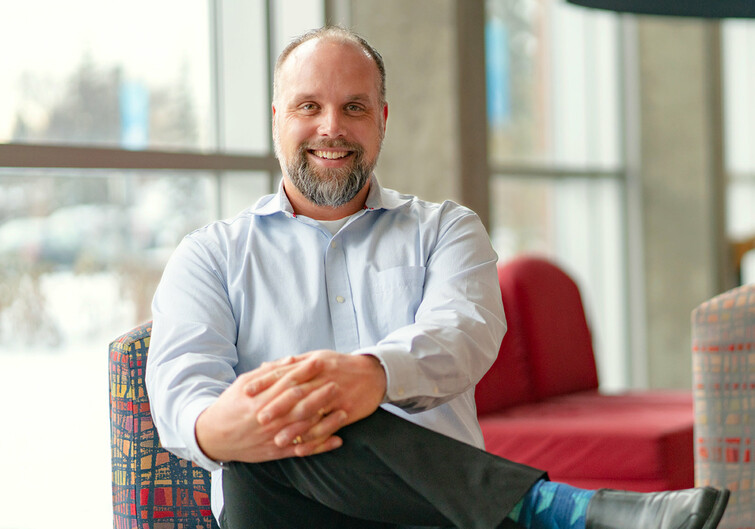 "As a former King's student, and now as the Vice President of Advancement, I've come to know and appreciate the importance of having excellent spaces for students on campus."

Shannon Tuininga,
VP of Institutional Advancement