"I came with the Salvation Army"
GSHC Postcards Collection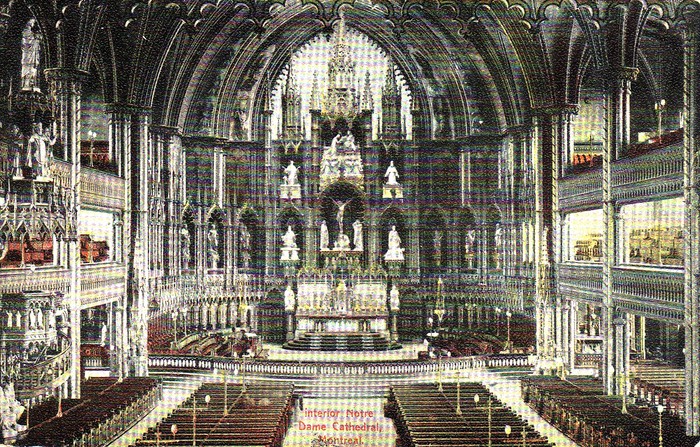 Postcard Front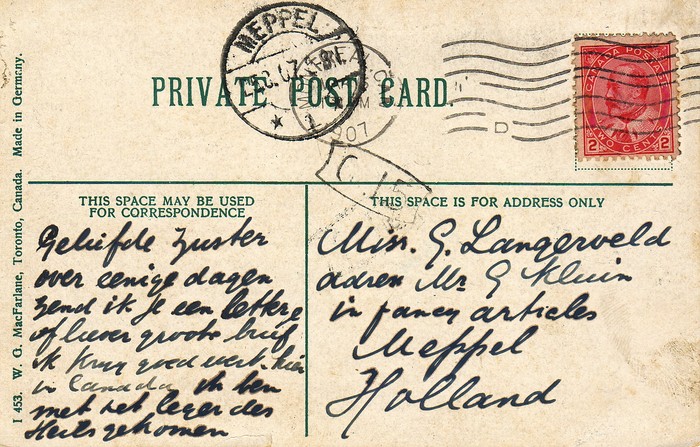 Postcard Back
"I came with the Salvation Army"
Fonds/Collection: GSHC 004.003
Postcard Message (Translated)
Dear Sister,
In a few days, I will mail you a letter, or rather a large letter. I got good work in Canada, and I came with the Salvation Army.
Addressee: Grietje Langerveld
Origin: Montreal, Quebec
Destination: Meppel, Holland
History
This card was mailed from Montreal, Quebec April 1907 to Grietje Langerveld in Meppel. She was the author's sister who, at the time, lived and worked in a 'fancy articles' shop owned by A. Klein. Grietje was born on June 24, 1880 on her father's ship moored in the Achterzaan te Zaandam. In 1911, she married Johannes Jacobs, also from Zaandam.
Source
Krijff, Jan. Greetings from Canada: Postcards from Dutch Immigrants to the Old Country, 1884-1915. Vancouver: Granville Island Publishing, 2012.
Postcard Style: Divided Back
Postcard Media: Photograph
Publisher: W.G. MacFarlane