Back to Blog
Introducing Cora-Lee Conway, King's New Dean of Students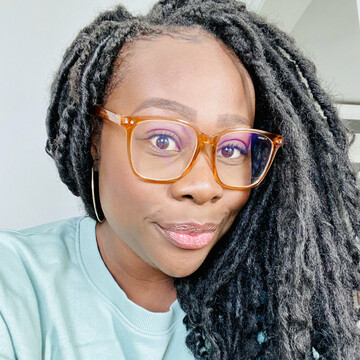 Students will see a new face planning co-curricular activities and leading the Student Life office this fall.
Cora-Lee Conway is stepping into the role of Dean of Students, overseeing King's student residences, community wellness, student leadership programs, counselling services, and more. Conway comes with a decade of experience working in post-secondary and has found these experiences to be the most fulfilling in her career.
"I've always connected with this role on campus," says Conway. "When I think about where I can have the most impact, this is it. It's the love of learning and the love of people; the lecture hall and the hallway. It's a place where the whole student is considered. I believe this work is so necessary."
Conway has extensive experience in student engagement, from curriculum development to relationship management. She comes to King's after two years working as the national director for High Resolves, a digital educational non-profit for high-school students. Her other recent work settings include serving as a consultant for Ready Education and being the team lead for residence life at McGill University—a testament to her passion for student well-being and education.
Conway's community involvement is also inspirational. She has served on several boards and campus committees including On Our Own Montreal, Centre for Community Organizations, and Girls Action Foundation. She holds a Master of Arts in political science and is currently pursuing a doctorate in education.
"I'm most proud of the contributions I made towards conversations on consent, developing co-curricular programming, harm reduction, and supporting students from diverse communities, including international students," says Conway.
Dr. Kristopher Ooms, Vice President Academics and Research is thrilled to bring Conway into this role.
"God has worked through our hiring process to bring another great person to King's," says Ooms. "I am excited by Cora's commitment to students and her love for Christ. Cora has strong student life experience and will help us better serve students and lead our Student Life team into a new era."