Back to Blog
King's offers LQS certificate for aspiring principals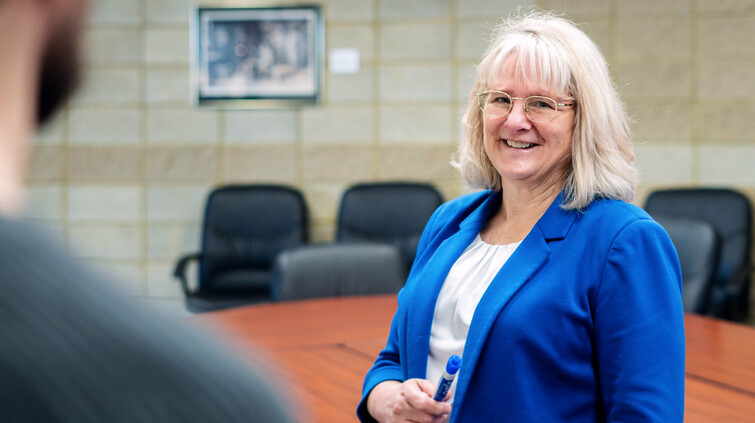 A new certificate is available through King's Faculty of Education for working educators.
The Leadership Quality Standard certificate (LQS), recently approved by the Alberta Government, is designed for educators who wish to explore a call to leadership by moving into principal or vice-principal roles.
The LQS certificate is a government-mandated requirement for any teacher seeking an administrator position, and King's is one of the few universities in central and northern Alberta to offer it from a faith-based perspective.
"This is an incredible opportunity to advance Christian education in our schools and education around the province," says Dr. Kristopher Ooms, Vice President Academic and Research.
The two three-credit courses required for the certificate are available to take online, making it easier for working teachers to access the program.
Participants in the program will learn how to lead sustainably and according to how students and school personnel might flourish as individuals, as a community, in society, and in relation to the natural world.

"We see education as a professional vocation shaped by hope," says Dr. Henry Algera, Dean of Education. "We aim to equip our students to serve by enabling school leaders to build their capacity and develop connections between faith and future leadership practices."

The LQS certificate is designed primarily for teachers in Alberta, but all teachers are welcome. Applicants are required to have a B.Ed. and three years of teaching experience.
Please contact Johoanne Gonzales at johoanne.gonzales@kingsu.ca for more information or apply today