Alumni Relations at King's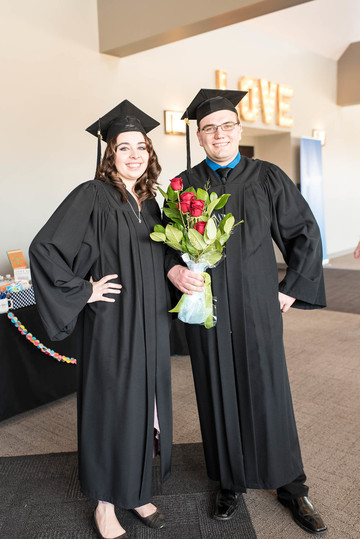 It can be hard to find the right words to describe the sense of community at King's because it isn't something you can spell out--community is something you feel. Our alumni lived through the King's experience and know how small class sizes, dedicated professors, and amazing off-campus opportunities can change your life. Those formative years in university help us grow up and work through tough questions of identity, values, and vocation while building lasting relationships with our peers and mentors. 
King's Alumni Relations exists to foster an ongoing connection between alumni and King's. Alumni Relations acts as an ambassador both of King's to alumni and of alumni to King's. We offer alumni benefits, organize alumni events, are active on social media. Visit our King's alumni Facebook page, Instagram account, and Twitter page to keep in touch with other alumni and up-to-date on the life of the university.
We love following our alumni on their adventures at home and around the world. Let us celebrate your professional accomplishments, personal triumphs, and adorable baby and wedding photos with the rest of the King's community.
Alumni Relations looks for opportunities to serve our alumni, and we want to hear from you to know what we can offer that would be most beneficial for you as an alumni. If you have any questions about Alumni Relations, please contact alumni@kingsu.ca.