Back to Blog
Kaden Forsberg, Tenor
Jan 11, 2019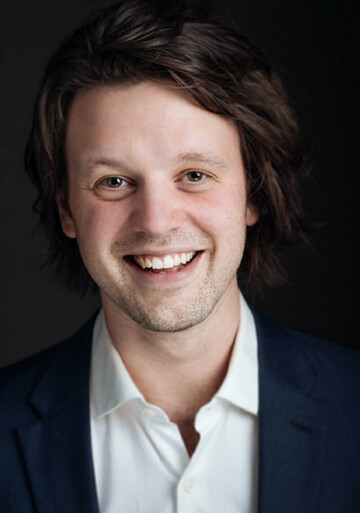 A lovely evening of art-song and operatic favourites, King's Alumnus Kaden Forsberg is excited to return to Nicholas B. Knoppers Recital Hall for this special performance with pianist and King's Music professor Dr. Joachim Segger.
After graduating with his Bachelor of Music degree in voice from The King's University (2014), Kaden Forsberg went on to complete postgraduate studies with the acclaimed Benjamin Butterfield at the University of Victoria. During his studies, Kaden regularly performed on professional operatic stages, as a concert soloist with orchestras and baroque ensembles and in solo recitals. Most recently, he performed the leading role of Wilhelm Grimm in a touring production of Dean Burry's The Brothers Grimm (Opera NUOVA) as well as the tenor soloist in Mozart's Requiem, and the Evangelist in Bach's Christmas Oratorio (Okanagan Festival Singers).

Recently, Kaden has begun to perform internationally in roles such as Rinuccio in "Gianni Schicchi" (Amalfi Coast Music Festival), Medoro in the Mozarteum's (Austria) production of "Orlando Paladino" and Nathanael in "Les Conte d'Hoffmann" (Aspen Music Festival).