Back to Blog
Blessed Living in a Broken World: Winter IS Conference 2018
Jan 26, 2018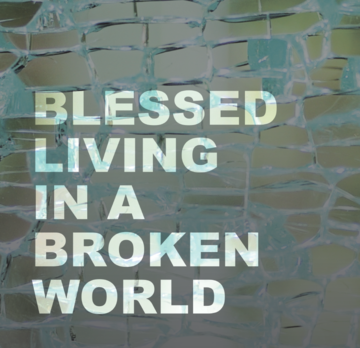 Hey friends!
Just like that, the snow has fallen and a new semester has begun. Since it is the beginning of the winter semester here at King's, that means another round of the well-known IS Conference.
Recall, an Interdisciplinary Conference is a way for the student body to gather in understanding on a particular theme. This semester's theme was "Blessed Living in a Broken World" where students were approached with another way of living in an "upside-down vision" of wellness through Jesus' Beatitudes.
Each conference we are always so thankful to have keynote speakers bless us with their knowledge to help strengthen and broaden our minds and help us wrangle with the questions that we have in our minds. This semester's keynote speaker was Rev. Dr. Margaret Aymer who is the First Presbyterian Church, Shreveport, D. Thomason Professor of New Testament Studies at Austin Presbyterian Theological Seminary in Austin, Texas. We also had guest speaker Rev. Roy Berkenbosch, recently retired Director of the Micah Centre at The King's University, give a talk about what it means to find our voice.
Along with the keynote speaker, we also had many students and faculty put together breakout sessions that have kept the minds of the student body pondering over questions they have yet to speak out and ask about.
This semester's IS Conference was truly inspiring and had us asking, what is it really like to live a blessed life in a world that is broken. Now I challenge you to think about what is it like for YOU to live a blessed life in a world that is so broken. How is your life blessed? What do you do to live a blessed life? How do you find your voice in this broken world?
Yours truly,
Bianca