Back to Blog
Happy Globe Aware Week!
Sep 29, 2017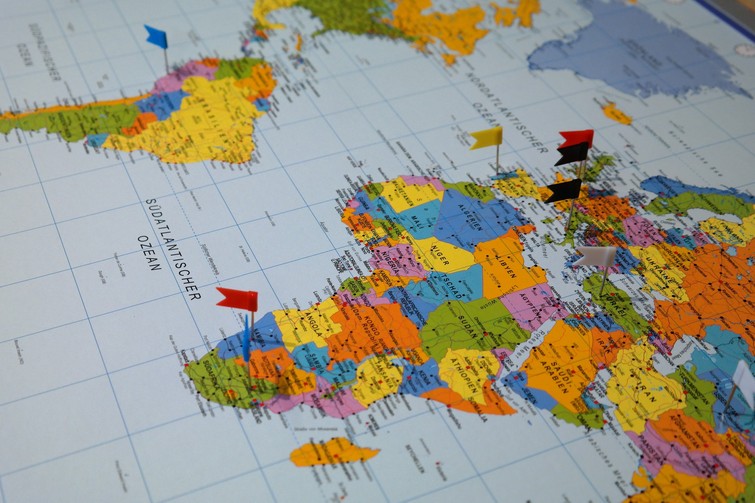 Hey, King's!
Things are starting to get busy, and many students are ready for a vacation. Thankfully, King's offers the chance to delve into new cultures without even having to leave campus! This is all thanks to our annually held Globe Aware Week. 26 countries are represented by our international student body this year, and Globe Aware Week is an amazing way to discover and enjoy their cultures with them!
Here are some of the activities our students got to take part in this week: 
Globe Aware Week Chapel: International students shared their experiences of how they have seen God working around the world.
Laughter Yoga: A form of Yoga that brings out the smiles from everybody! Students were encouraged to laugh for no reason, relax, rejuvenate, and leave feeling amazing about themselves.
International Spa: Students took some time to pamper themselves. They received a mini makeover which included having hair braiding done and a small henna tattoo provided by our international students!
Bannock Making: Students enjoyed the great outdoors by having a campfire, eating some bannock made by our indigenous population, and heard stories about indigenous traditions.
Cricket Match and Cream Tea: Led by our resident Brit, Professor Mark Sandle led students in a cricket match to experience a classic English afternoon. For the students who preferred to spectate, they relaxed on picnic blankets and enjoyed tea and scones.
International Potluck: Students experienced the many cultures we have represented in one of the best ways. Food from countries like India, Eritrea, Netherlands, Nigeria, and many more were available for students to try!
Explore Edmonton: Finally, our students checked out the famous Accidental Beach and enjoyed the lovely warm fall weather.
We're very thankful for the many international students we have at King's and the amazing cultures and traditions they bring with them! Thanks for sharing it with us. See you at next year's Globe Aware Week!
                                                                                                                                                                                Peace,
                                                                                                                                                                                Becky