Regular Events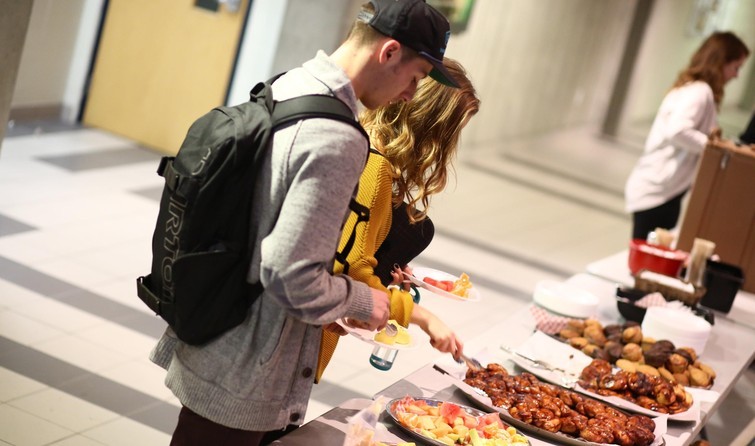 Our commuter program team is responsible for hosting events for students who live off campus. This provides opportunities for commuter students to connect and get to know one another. We can't wait to get to know you!
Weekly Events
Coffee and ...?
Join us for coffee and a fun low-key activity each week such as a craft or board games. Or grab a coffee and hang out.
When: Monday at noon
Location: Oak Room

Wednesday night chill commuter supper
Cook and eat supper together on campus every Wednesday with the Commuter Program Team.
When: Wednesday at 5 p.m.
Location: 6:01 in the Tower Residence* 
Last day lounge
Join one of our Commuter Program Assistants for Friday treats.
When: Fridays at noon
Location: 6:01 in the tower residence*
* 6:01 is a beautifully furnished kitchen and dining room space that hosts programs for commuter and residence students. To access scheduled programs in 6:01, use the phone to the left of the tower entrance and dial 8886. Alternatively, any of the Student Life staff can let you in.

Monthly Events
Meet and greet breakfast
Start your month of right! On the first Wednesday of every month, you can begin your day by connecting with other commuter students over a free breakfast.
When: First Wednesday of every month from 7:30 to 9:30 a.m.
Location: The North Academic Building - Alumni Lounge
Want to know more about these events or have general questions about being a commuter student at King's? Contact Witty Sandle, Student Engagement Coordinator.