Back to Blog
5 Dorm Room DIY Tricks To Get You Ready For Easter!
Mar 23, 2018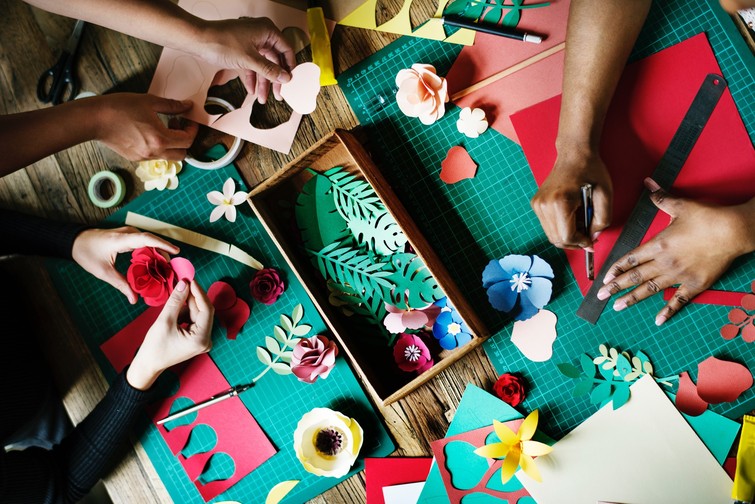 Hello friends!
It's DIY time! We're going to focus on how to leave your boring dorm room behind and create a dorm that is not only amazing but is SO amazing that it makes super sparkly Easter eggs look basic! Even if you don't do these specifically for your dorm room, you can still do arts and crafts as a great way to relieve stress. And don't worry--you don't have to be a talented artist to do these DIY's.
EASTER DIY #1: Cactus Easter Eggs
Cacti are such a great way to spice up a dorm room. They create a very minimalist look but still fill up the room with an awesome Easter vibe.
Whoever said that garland was only for Christmas? Not I, for garlands can be used anytime! Brighten up your room with these adorable Easter bunny garlands.
EASTER DIY #3: Easter Egg String Basket
Replace a fruit bowl or your pencil holder with a string basket! Super easy and makes for a really good organizer/holder.
EASTER DIY #4: Easter Egg Wreaths
Like the garland DIY, wreaths aren't just for Christmas! This is a very colourful, fun-filled DIY you can do to really bring out the Easter in your dorm room.
EASTER DIY #5: Salt Dough Easter Egg Ornaments
Make tiny ornaments you can decorate your entire room with! This is a DIY so easy you can do it with your eyes closed…or maybe not. Regardless, it's still pretty easy!
If these five easy Easter DIY's don't spice up your room in a really Easter-y way, then I don't know what will! These will definitely keep you busy, so grab a friend and do an arts and crafts kind of night and wake up to some eggcellent DIY'S!
Yours Truly,
Bianca