Back to Blog
7 Movies to Re-Watch this Summer
Jun 05, 2019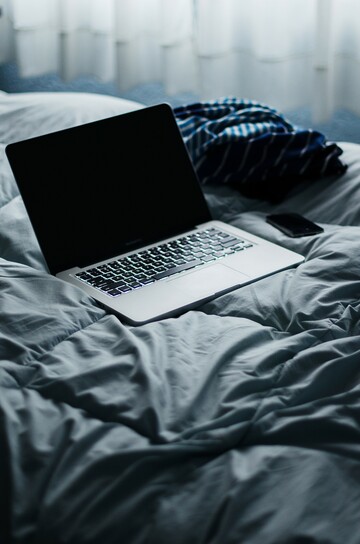 Hey everyone! While the summer weather has been beautiful, there is still the occasional rainy day or times when you just feel like sitting down and watching a good movie. That's why for today's blog I wanted to give you a list of movies to re-watch, or maybe watch for the first time, this summer!
The Parent Trap: This is one of my all-time favorite movies! The 1998 remake starring Lindsay Lohan, if you haven't seen it, is about a couple that divorces after the birth of their two identical twins, who are split up at birth, but are reunited by chance at a summer camp years later. If you're in the mood for a heartfelt movie with a happy ending, re-watch this one!
The Lion King: This is probably one of Disney's most popular animated movies and is one you can watch at any age! Make sure you re-watch this one in time for the release of the remake that comes out on July 19!!!
Star Wars Episode IV- A New Hope: If you're in the mood for a sci-fi film, Star Wars is a great one to re-watch! I listed Episode IV, because it was the very first Star Wars film of the series, but they are all so good! Also, these movies are a great option if you're in the mood for a movie marathon day/weekend.
The Princess Bride: Is it really a "movies to watch" list if it doesn't have The Princess Bride on it?! To put it simply for those who haven't seen it, this movie is a fairytale adventure about a princess being rescued by her one true love. A cute fact about the movie: William Goldman, who wrote the novel The Princess Bride, had two daughters at the time and he told them he would write them a story. He asked them what they wanted it to be about, one of them said "a princess" and the other said "a bride", and that's how the title came to be.
The Shawshank Redemption: Based on a Stephen King novel, Shawshank Redemption tells the story of a banker who is sentenced to a life in prison after being accused of murdering his wife and her lover. This movie has a great storyline and will keep you interested the whole way through (It is also on Netflix)!
PS I Love You: Okay so I just had to add a good tear-jerker to this list. This movie is about a young widow whose husband leaves her 10 messages to help ease her pain and start a new life. If you're an emotional person like me, you're bound to cry in this movie…it pulls at ALL the heart strings.
Napoleon Dynamite: Who doesn't love this movie?! If you haven't seen it…make it the first on your list!! Personally this is one of my favorite movies, and there is no limit to how many times you can re-watch it!
There we have it friends, seven movies to re-watch this summer! If you're indecisive like me and take way too long to pick a movie, hopefully this gives you some ideas. If you watch some of these movies for the first time this summer, I hope you enjoy them as much as I do! Let me know in the comments what YOUR favorite movie to re-watch is.
Happy watching!
Kaleigh