Back to Blog
The Top 4 Doughnut Spots in Edmonton
Jun 07, 2019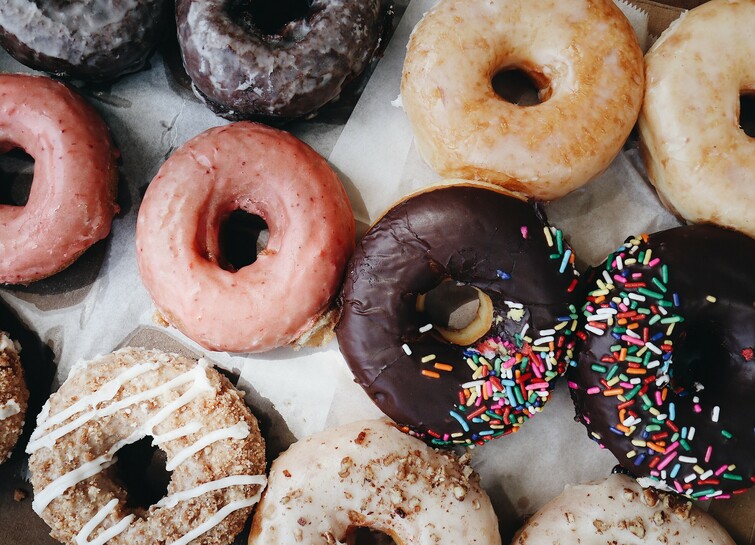 Hey friends!
Welcome to another blog. Are you surprised that it's another food blog? Well you shouldn't be, because this student blogger is one big food lover! So with that in mind, in today's blog I am going to highlight what people say the top doughnut shops that seem to hit the right sweet spot are! If you're interested in finding out some yummy doughnut places to visit, keep reading!
Top doughnut place #1: Doughnut Party
Located right in Edmonton, this place has some of the cutest, tastiest and beautifully designed doughnuts you will ever see! They have all kinds of flavors in all different kinds of shapes. They are also able to do special orders for special occasions if you email them about it!
Top doughnut place #2: Ohana Donuterie
Ohana Donuterie is the home of some of the most delicious doughnuts in Edmonton. You can never go wrong when eating doughnuts from this place! As they claim, "every doughnut is fresh & made to order". You get to choose your topping and you get to choose your filling! They also offer espresso, coffee, and other hot beverages and you even have an option of customizing your own drink. Lots of options for all the yumminess!
Top doughnut place #3: Moonshine Doughnuts
This doughnut place is unique because they aren't really a "place". More like Sisterhood of the Travelling Doughnuts because this doughnut spot travels! You can find them all over Edmonton. To help make this easier for you, they even have a calendar telling you where and when they are going to be at a certain location!
Top doughnut place #4: Destination Doughnuts
Unlike the previous doughnut place, this is just at one destination, hence the name! They do custom orders if you call in and they could even give you a price for what you'd like to be made! There are also a variety of flavors and very unique styles of decoration. I definitely recommend trying this place out if your sweet tooth calls for some sweets!
With all this doughnut talking, I am starting to crave for all these doughnut options. If you ever try out any of these places, be sure to comment down below, tell us your experience and which doughnuts you got to try out! I can't wait to hear all about it. Talk to you in the next blog!
Yours truly,
Bianca