Back to Blog
How to Host the Perfect Spring Tea Party
May 17, 2019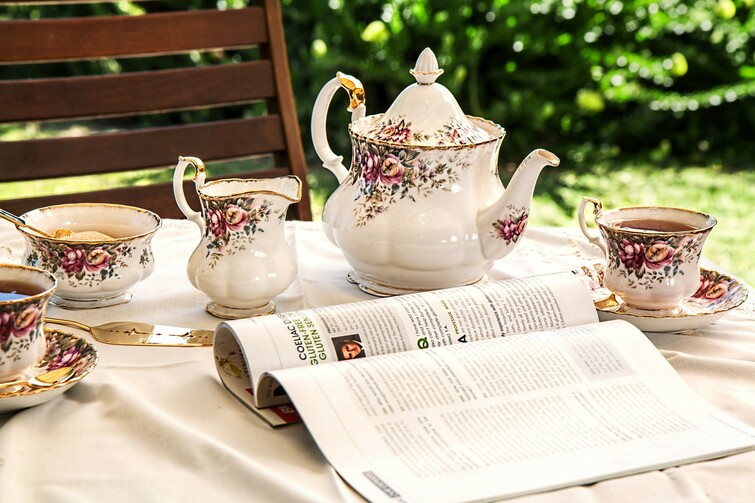 Haaaaappy Friday everyone!
Spring is in the air, and Victoria Day is just around the corner – sounds like the perfect excuse to throw a fancy tea party to me! Hosting a Spring Tea is great fun—It was the theme for my birthday party this year!—and really taps into the bright, joyful, celebratory spirit of the season. Here are some tips, tricks, and ideas to make your event extra sweet!
Teacups
No tea party is complete without adorable porcelain teacups! These can be thrifted for a great price, and they go a long way to completing the look and vibe of your party. You don't even have to have a complete, matching set! There's a special charm to a mixed group of teacup patterns and designs on a table together. If you aren't able to prepare anything else for your party, at least make sure you have cups and saucers!
Cucumber Sandwiches
These are an English tea classic, and so delicious! This is the recipe I used for my party, and they were a big hit.
Lemonade Bar
I know, I know, it's a tea party, and you went to all that trouble to get the cute cups and make several pots of tea, but hear me out: If your party is all about celebrating spring, lemonade is the perfect addition for a drink option that's cool, light, and refreshing. I doubled this lemonade recipe to fill a drink dispenser, and my guests drank it all! Making your own homemade lemonade is quick and easy and so much better than the store-bought stuff. Make your lemonade a little extra fun by turning it into a lemonade bar: put out a set of mason jars to use as drinking glasses, and provide fun additions to personalize the drinks like strawberries, fresh mint, or flavoured syrups.
The Perfect Playlist
Finding or curating a playlist is a great addition to any party. Music goes a long way to set the tone! Something light and gentle, like this Acoustic Spring playlist by Spotify, is the perfect partner for your tea party.
Lighting
When I imagine a party like this, it's a sunny afternoon in a beautiful backyard. But don't feel limited about where and when you can host a Spring Tea! My guests arrived at 7pm, while it was still a little light out, and we stayed indoors because it was snowing! String lights and candles are a great addition to any party, whether it's a true garden party or you're celebrating the spring spirit in your living room.
Florals
Finally, florals. I was really leaning into the Spring in "Spring Tea", so I asked all my guests to wear something with a floral pattern. I was so impressed by how many people participated! This simple dress code was such an easy and fun way to get everyone to participate in the party's theme. I also set out a couple of little vases with fake flowers, draped a floral garland across my table, and wore a flower crown to help bring spring indoors.
When I think tea party, I think of a warm sunny garden and a springtime Sunday afternoon – but don't let that limit how you host your own tea party! Add your own personal touches, and don't be afraid to bring the festivities indoors or host after dark. You might even consider a Midnight Tea or a Witches Tea for a spooky twist!
Cheers!
Emily