Back to Blog
I.S. Conference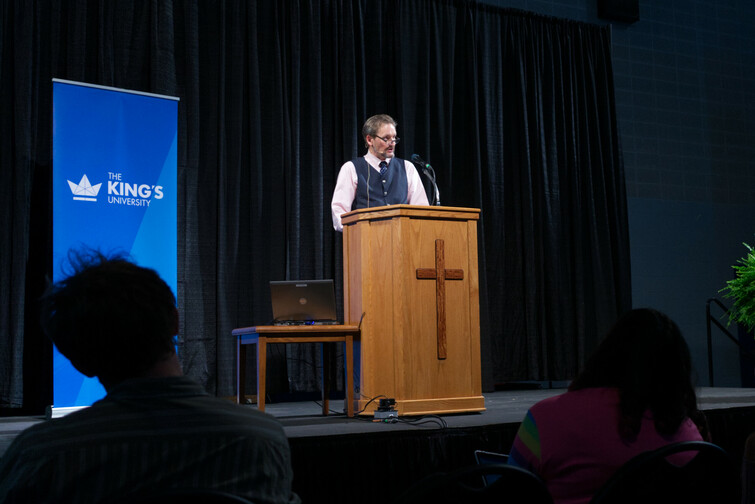 Hello everyone!
It feels so good to be back on campus (this time as a Secondary Education student!) and have the opportunity to write blogs and interact with prospective students again. This year the education students are attending the I.S. Conference that all our undergrad students attend yearly. Let me explain what the I.S. Conference is and the theme for this upcoming event.
This conference is a unique experience for all King's students to explore key topics and questions about the world we live in. Through large group lectures from keynote speakers, breakout sessions, small group discussions and personal reflection, students get to engage in ideas that they may not have thought of in detail before. The topics allow students to make connections between what they are learning in the classroom with the "real world"; stepping back and observing the big picture.
Fall term 2021/22 conference is on "Why Play?". This idea is created to allow students to "take on the experience of coming together under the "banner of nations" in which the assembling of people from around the world will triumph over anger, fear, and jealousy. People will be together in praise". Play is a necessary principle in the world around us, including the academic, spiritual, natural, and social components.  This year's keynote speaker is Susanne Huizing, Ed.D. will explore this concept with students alongside faculty and guest speakers.
Visit the I.S. Conference page for more information on the event and this year's theme.
Look forward to seeing you there!
Kena