Back to Blog
New Year's Eve Events in Edmonton
Dec 30, 2016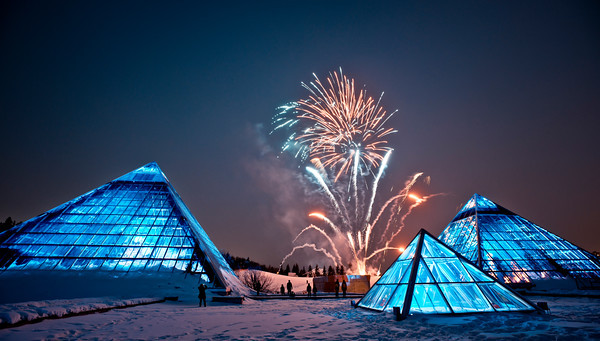 Hello King's!
With Christmas behind us, we're now looking forward to 2017! Because we're saying goodbye to 2016 and hello to 2017, we might as well go out with a bang. Whether or not you are spending New Year's Eve with family and friends at home or out on the town, here are some fun Edmonton events that you should check out to ring in the New Year:
1.) New Year's Eve Edmonton Downtown
To ring in the 2017 New Year, the City of Edmonton is inviting everyone to come to Churchill Square to take part in fireworks, dance performances and more! This is Western Canada's largest New Year's celebration featuring both indoor and outdoor activities for all ages.
2.) Countdown at the Conservatory
Come to the Muttart Conservatory and count down to 2017 with family and friends! Enjoy some live music, crafts and fun activities for all ages as they count down each hour until the New Year!
3.) Edmonton Oilers vs. Vancouver Canucks
What better way to ring in the New Year than by watching hockey as the Edmonton Oilers play against the Vancouver Canucks at Roger's Place. With family and friends, it's sure to be a fun time!
4.) 2017 Edmonton International New Year's Eve Gala
Spend your New Year's Eve at the Edmonton International New Year's Eve Gala supporting the Stollery Children's Hospital Foundation. Featuring former Cirque Du Soleil artists and DJ Tomski, fill your belly up with food, fun and entertainment with family and friends while supporting a great cause!
5.) World Waterpark's New Year's Eve Beach Ball
At the World Waterpark in West Edmonton Mall, start the New Year off by celebrating with family and friends in a tropical indoor water park! And at midnight, experience a one of a kind indoor fireworks display!
Although these are just a few events happening around Edmonton, you definitely want to check out some other possible events happening in and around the city. On behalf of the Admissions team, we hope you have a wonderful New Year's and we hope that these ideas will be the start of many adventures to come!
All the best!
Monica