Back to Blog
Scholarship Application Tips
Feb 02, 2021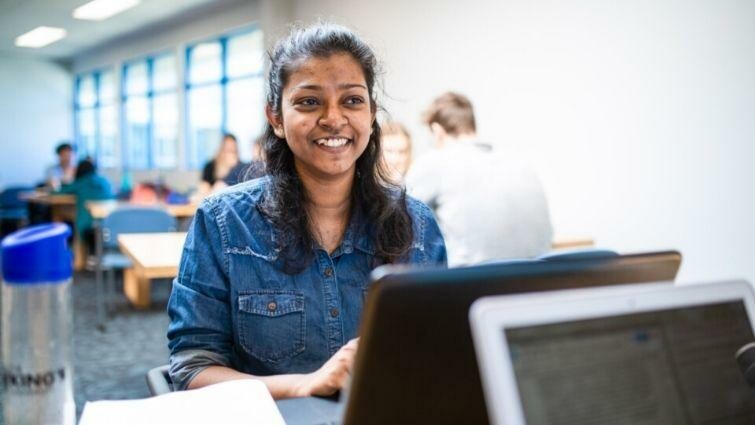 As a fourth-year university student, I know that paying for school is expensive and can feel really overwhelming. There are a few ways to navigate university expenses and one great way is through scholarships! While I'm certainly no expert on scholarships, I've earned a few here and there. I'm going to be giving you some tips on scholarship applications, both internal and external.
Internal Scholarships
King's has its own internal scholarship application for all students, whether you're recently admitted or going into your last year of studies. This application opens every year on February 1st and closes March 31st. There's a large variety of scholarships available and many are specific to programs. Since King's is a smaller university, your chances of getting a scholarship through this application are great! The application is fairly straightforward, but here are a few tips to help you out:
Take time to go through the list of scholarships to make sure you understand the criteria and know what you may be eligible for.
Don't disqualify yourself too quickly from a scholarship, you might not think you fit the criteria best but your chances of receiving a scholarship might be better than you think. That said, only apply for scholarships you're eligible for—otherwise your application will be discarded.
Don't rush filling out your application and make sure you're answering the questions guided towards the scholarships you are applying for. If a scholarship requires leadership and community engagement, make sure you discuss how you fit into that criteria.
Ensure you have all necessary documentation for a scholarship application. If a scholarship requires a reference letter ensure that you have someone that can complete this for you.
King's also has admissions scholarships that are for new and transfer students, and are solely based on your academic average. There are also returning scholarships for current students that are based on your GPA. Personally, I find this to be great incentive to keep my grades up. If you're looking to get an extra $1000-$2000 off your tuition each year, obtaining a high GPA will reward you well. Plus, there's no application so there's no extra work with these scholarships!
External Scholarships
Applying for external scholarships can feel a bit more intimidating and is somewhat more difficult to navigate in terms of which ones to apply for. But I do have a few tips that you may find helpful!
If you are going to be graduating from high school this year, there are a lot of great scholarship opportunities for you. One of the best ways to find scholarships is by talking to your school's guidance counsellor. Often, they will have a list of scholarships available in the community or through your school.
Check with your parents to see if their workplace offers any scholarships. A lot of companies give out scholarships to children of their employees.
Look around your community. A lot of counties, school districts, and businesses will give out scholarships to students from or living in their communities.
When applying for masses of scholarships it can be useful to create a generic description with your experience and involvement and then when applying to specific scholarships, you can edit it and adjust your description to suit that scholarship. If you do this though, make sure you edit it! Don't just send a basic description, you need to make sure the selection committee can see why you should be considered.
Apply, Apply, Apply. You might not be as confident that you fit criteria for a certain scholarship, but you never know. You might be surprised by a scholarship that you receive.
Contact Angela Schumuland, Student Accounts and Awards Coordinator about scholarships if you have further questions or would like to be made aware of more scholarships. Meredith also often sends out emails about scholarships that aren't necessarily through King's, and I have found these to be super helpful!
If you're feeling concerned about finances when going to university, I highly suggest you take the opportunity to apply for as many scholarships as you can. I hope these tips were helpful to you all and I wish you all good luck with your scholarship applications.
All the best,
Lindsay