Back to Blog
The Best Ice Cream in Edmonton
Jul 16, 2021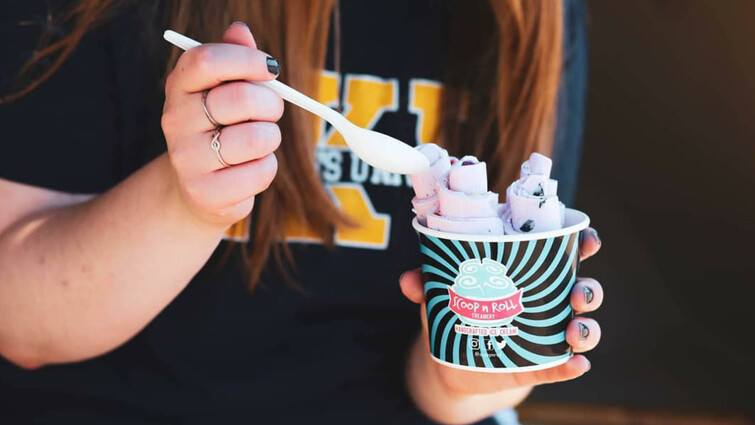 It has been so hot in Edmonton lately, so I hope you're keeping cool! My love for ice cream goes beyond words and today we shall celebrate this amazing treat. Here are some of the great ice cream places in the Edmonton area you should try:
If you are interested in broadening your horizons and exploring new flavours, this place is for you. Yelo'd is an ice cream shop where you can get a taste of Filipino and Asian flavours of soft serve ice cream as well as some delicious cakes and cookies. My personal favourite is the champorado with soft serve ice cream. I highly recommend checking this one out! They've also expanded to include an ice cream truck called Sosyal Scoops.
This one is well known in the area. Fun fact: this ice cream place actually started out making French-style macarons until Marcus decided to take the ingredients and turn them into ice cream. They also proudly use locally sourced dairy as well as naturally grown ingredients to flavour their ice cream.
Scoop n' Roll Creamery is Canada's first rolled ice cream spot and is located here in Edmonton! They are an ice cream truck so their location does vary, but they now have seven different locations. The cool thing about rolled ice cream is that they start with a liquid base, add the different mix-ins and toppings that your heart desires, and roll them right in front of you. For some reason, ice cream tastes even better when it's rolled, so definitely give this one a try!
This one doesn't need much explanation; what's better than having so many options for flavours? With 80 flavours available, you'll definitely find something you like!
Though this isn't an ice cream place, I decided to still throw it in the mix. If you are not much of an ice cream person, but is still looking for a yummy, cold treat, check out this great gelato place. You will get to enjoy an authentic taste of Florentine gelato with 24 different flavours to choose from!
Writing up this list for you definitely got me craving some delicious ice cream! If you ever try one of these places or have already tried, I would love to hear your favourite flavours, so feel free to leave a comment below telling me about them. If you'll be new to Edmonton this year, make sure you take a look at Life in Edmonton to get to know the city before classes start in September!
Enjoy your ice cream!
Erykca