Back to Blog
What it's Like to Live on Campus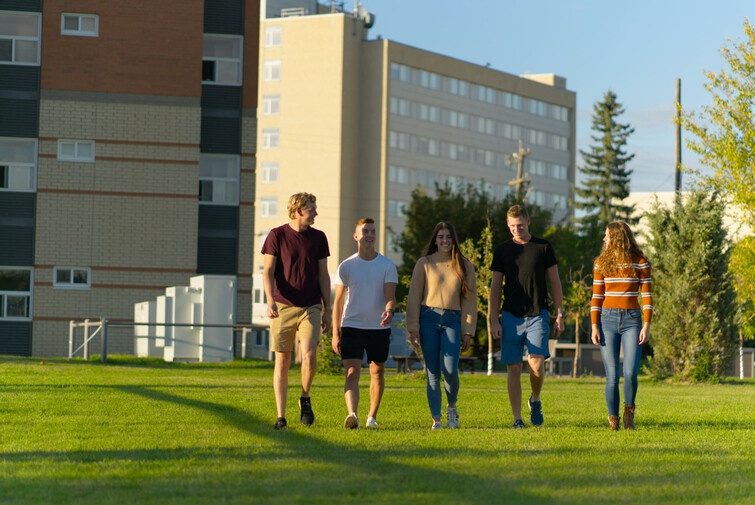 Hi everyone,
I hope you are all liking your classes so far! For this week's blog, I've decided to ask a couple questions to one of our residence students, Divine Ohanwe, about her experiences of living on campus. Hopefully, this will help some of you who are unsure about living on campus or would like to know what King's residency has to offer.
What are the major benefits of living on campus?
First, the residency is not a far walk which is great especially for winter. You can literally just leave your room and go to class without needing to take a bus or drive everyday. Also, I think King's residency fees and prices are quite affordable compared to other institutions which is a major benefit for students. Lastly, I think living on campus is another way to meet new students especially during campus events like Residence Rumble or resident student dinners. These things are great opportunities for first year students and transfer students to meet new people.
What were some things that you had trouble adjusting to?
I think the only trouble I had at first was having my key card with me at all times. It's really annoying trying to get back into your apartment without your key especially in the cold!
What is the culture or relationship like among other resident students?
I think if you stay in the Towers, it's a really fun and social environment whereas the Apartments are more of a "keep to yourself" vibe. But things like Residence Rumble makes you want to participate! It's honestly a very friendly and chill environment.
Do you have any advice for future resident students?
My advice would be to try staying in the apartments first since it has individual rooms. I know a lot of people usually move from their family's house directly to living on campus, so most don't have the experience of sharing a room with a new person. Also, you get a kitchen in your apartment. Although you can also cook in the Tower Suites, you will need to share a room with someone so if you want your own room and be able to cook then I would recommend the apartments. Also don't forget your key card. Get a lanyard. And be nice!
I hope hearing from Divine will help you to decide if you want to try living on campus! If you would like more information about our campus residence, you can check our website here.
See you next time,
Minj