Back to Blog
Painting Friendship
Nov 01, 2018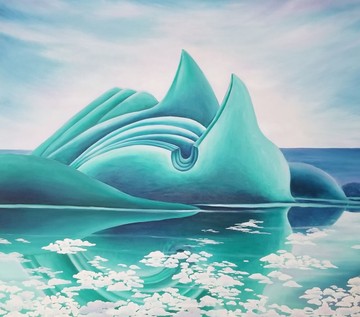 About the artists:
Celine Leung is a student at The King's University who is well known for being an enthusiastic and well-known participant in campus life. Celine has taken a wide variety of courses, especially in Art and Drama.
Amanda Sinclair, an Edmonton artist and art teacher, has coached Celine in her art practice for several years. Amanda was born in China where her training as a visual artist began in childhood. She had started her career as an art teacher in China when she immigrated to Canada in 1989.
An opening public reception for "Painting Friendship" was held at 7 p.m. Saturday August 25 in The Atrium at The King's University.