Back to Blog
Seeds of Hope
Nov 06, 2017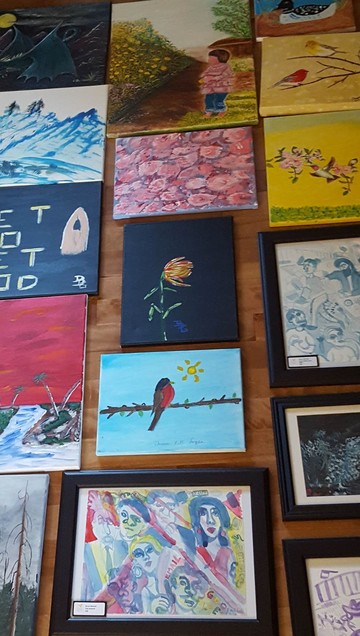 Peruse 'Seeds of Hope,' an exhibition of art by participants in the Mustard Seed's visual art program. This exhibition will be up in the Atrium until November 26, and all pieces are for sale with all proceeds going directly to the artist. 

To purchase any of the artwork, contact Rachel de Leon at 780.660.6604 or email.

Lack of money is one dimension of poverty. Poverty is also a lack of physical, spiritual, and emotional well-being. The Mustard Seed has been changing lives for more than 30 years and has operations in Edmonton, Red Deer, and Calgary. The Mustard Seed is a Christian organization with the mission to alleviate poverty and homelessness through acceptance, empowerment, and practical solutions. The Mustard Seed is a safe, supportive place where individuals can have their physical needs met, and also can begin to heal and grow mentally, emotionally, and spiritually; it provides meals, food, clothing, and community for those living in poverty, as well as short-term and long-term solutions to move people beyond poverty towards sustainable life change. Through different community building activities, The Mustard Seed provides opportunity for friendships to grow while exploring the gifts and talents of people. This is where the Artists of Hope Program fits in.

The Mustard Seed's art program began February 7, 2007 as a weekly drop-in on Thursday evenings after the evening meal was served. Anyone was welcome to participate and art supplies were provided. This is still the case today, as the program celebrated 10 years in February 2017. Art nights encourage artists to talk about themselves or the art pieces they are working on. They help one another with their artwork, and even provide suggestions and feedback on how someone might improve or change different elements of their work. As a result, the art program has brought a sense of belonging to the community. Through this program, it has become clear that art brings people together, art changes people, and art heals people.