Why Study Economics at King's?
Economics students study the economy in the context of the rest of society, considering how economic, social, political and environmental issues are intertwined. We ask how economic activity can help us live well while seeking justice, peace, and the integrity of creation. At King's, the Economics program is taught through a Christian perspective that recognizes the economy is part of God's creation. We are called to be stewards of the resources God has given us. 

At King's, you will learn the appropriate role of government in economy and its present controversies and how options for change in the political economy are linked to fundamental/religious perspectives. You will also explore the taken-for-granted meanings behind the market, such as owning property. What does it mean to own something? What is the foundation of value?
King's offers a multidisciplinary, four-year Bachelor of Arts in Politics-History-Economics, a concentration in economics and politics in the four-year Bachelor of Arts in Environmental Studies, and an Economics minor. 
King's Economics professors and staff are committed to:
Developing students understanding of global economic systems.
Providing students with practical ways of testing the performance or validity of economic assumptions.
Making concepts as broad and far reaching as the world itself relevant to students here in Edmonton and Canada.
Providing connection points by which students can connect their own involvement in the marketplace to larger global realities.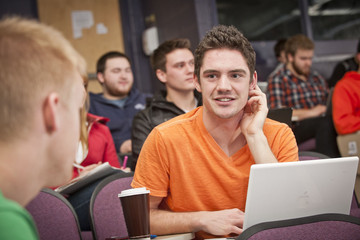 Economics from a Christian perspective
A Christian economist must strive to understand economic systems as a whole by knowing the system's components. For instance, labour can not only be understood as a factor in production, but also as God's creation deserving human love, justice, and respect. Stewardship of natural resources is not only manipulating inputs and outputs but tied to the responsible management of God's gifts. Thinking about capital becomes a greater consideration of social answerability to resources and labour.

As Christians, we have a broader perspective on the world--it ultimately belongs to God. Thus, our responsibility and role as humans is not only as a participant in economic systems, but also as members of God's kingdom.