Back to Blog
Just Worship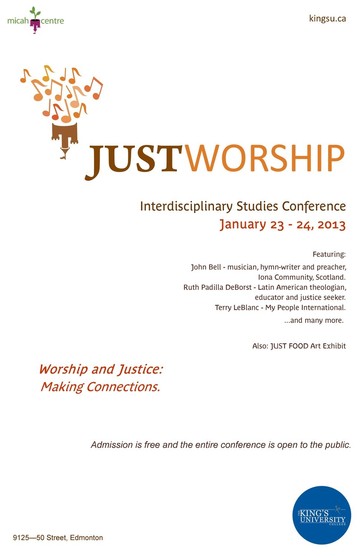 (Winter 2013)
For the winter I.S. Conference, King's will revisit a topic that was addressed 10 years ago: Justice and Worship. With special presentations by our two Keynote Speakers, the conference will also feature Terry LeBlanc of My People International and Just Food travelling art exhibit sponsored by the Canada Food Grains Bank.
Keynote Speakers:
John Bell: hymn writer, teacher, preacher of the IONA community in Scotland
Ruth Padilla Deborst: Latin American theologian and missiologist and recently appointed as Director of Spiritual Formation for World Vision International.