GSHC Postcards Collection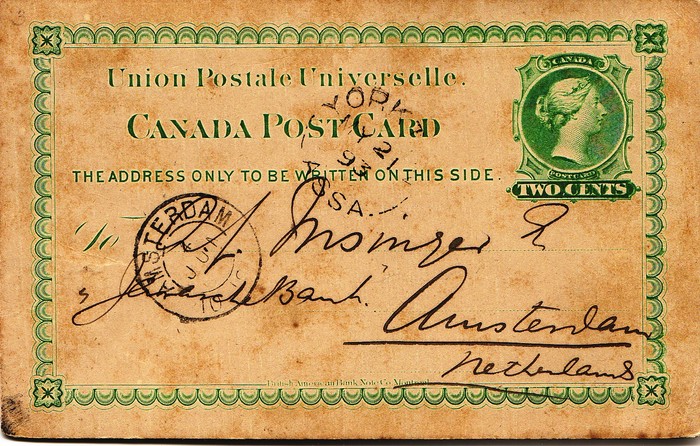 Postcard Front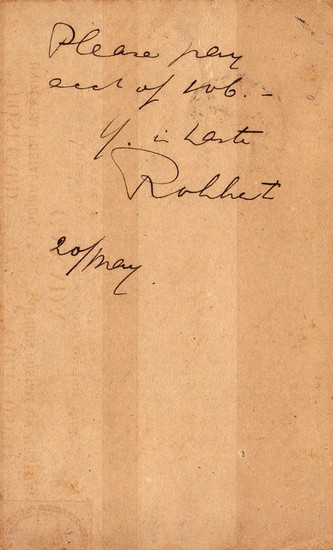 Postcard Back
"Please pay end of 106"
Fonds/Collection: GSHC 004.003
Postcard Message (Translated)
Please pay end of 106[?]
Robbert
20/May
Sender: Robbert Insinger
Addressee: Insinger & Javaansche Bank
Origin: Yorkton, Saskatchewan
Destination: Amsterdam, Netherlands
History
The card was mailed by Robbert Insinger on May 21, 1893 from Yorkton, Assiniboina to Insinger & Javaansche Bank in Amsterdam.
Frederik Robbert Insinger was born in Brummen, December 6, 1862, into a wealthy family. This bank was owned by members of Robbert Insinger's family.
He immigrated to Canada in 1885 and settled near Yorkton, Saskatchewan (at the time part of the Northwest Territories) where he started ranching (NW S-32, T-25, R-6, W of 2nd).
He became a member of the Legislative Assembly of the Northwest Territories first representing the constituency of Wallace from 1892-1894 and later the Yorkton constituency from 1894-1897.
The town of Insinger, Saskatchewan is named in his honour.
Source
Krijff, Jan. Greetings from Canada: Postcards from Dutch Immigrants to the Old Country, 1884-1915. Vancouver: Granville Island Publishing, 2012.
Postcard Style: Undivided Back
Publisher: Canada Postcard
Date Sent: December 13th, 1901