The King's University is committed to providing a supportive environment for all students to pursue an education and grow in their faith.
A King's education expands your thinking and engages your passions, fully preparing you for future careers or graduate programs. We don't shy away from tough questions and are committed to student success at every stage of your university experience.
You matter and belong at King's. Whatever your background, interests or ambitions for the future, we promise that you will be equipped to thrive in a complex and rapidly-changing world.
King's is conveniently located in Alberta's capital city of Edmonton. The city features North America's largest urban park system, a vibrant performing arts culture, music and theatre festivals, professional sports teams, and the world-famous West Edmonton Mall with over 800 stores, an amazing waterpark,and indoor amusement park. Interested in a day hike or weekend trip with friends? You're only 30 minutes from Elk Island National Park and three hours from the Rocky Mountains.
For some weekend fun, downtown Edmonton, amazing restaurants, eclectic neighbourhoods, museums, galleries, brand new recreation centres, and the gorgeous North Saskatchewan River Valley are only minutes away by car, bus, bike, or on foot.
With the city as your campus and new friends to look forward to, your experience at King's is sure to be memorable and exciting.
Highlights
Enjoy comfortable class sizes that promote an open and engaging atmosphere.
Participate in class discussions, research projects, group work, self-directed study, internships, and off-campus experiences.
Form relationships with professors who are experts in their field and genuinely care about you and your success.
Develop skills and knowledge that help to make a difference in the world.
Highlights
Enjoy access to cutting-edge equipment in fully outfitted research laboratories.
Industry accreditations from the Association of the Chemical Profession of Alberta, Alberta Society of Professional Biologists, and Eco Canada mean you can pursue your education with confidence.
Get out into the real world with off-campus learning and internship opportunities.
Acquire field-ready knowledge and skills.
Highlights
Learn from experienced professors and industry professionals.
Benefit from an emphasis on applied learning and skill development.
Have confidence in a program that is recognized and accredited by Chartered Professional Accountants Canada and the Canadian Institute of Management.
Take advantage of internships, work placements, and off-campus programs.
Highlights
Take part in King's weekly concert series, host your own recitals, and perform in concert with King's choral ensembles.
Develop a deep appreciation for the physical qualities of music while honing your applied skills and talents.
Study with respected musicians who want to see you succeed in your career.
Pursue a career in teaching in the Music Education or Piano Pedagogy streams.
Highlights
Learn from master teachers & professionals who have extensive classroom and curriculum development experience.
Gain classroom experience with extended practicum placements.
Participate in mock job interviews with local school administrators.
Be mentored by faculty who view education as a calling and who will support you as you prepare for your first teaching position.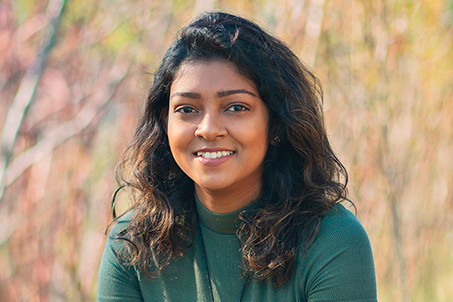 Anjalee Wijewardane – B.Sc. '22
"The Chemistry department at King's is very tight-knit. I have been able to form close relationships with professors who care about their students' academic, personal, and spiritual lives. I have made life-long relationships at King's. Being an international student, the community helped me adjust to and embrace life in Canada."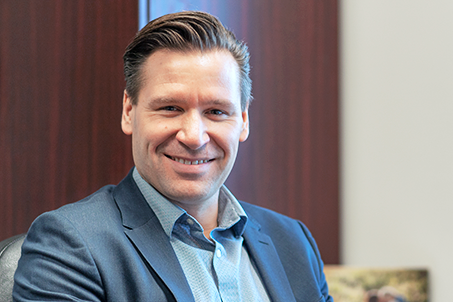 Wayne Prins – B.A. '03
"I look back on my time at King's and see how it equipped me for my role as CEO of CLAC. My education challenged and prepared me to make thousands of decisions throughout the course of my career. We have to look to faith to understand how to respond to things happening around us, whether it's dealing with colleagues or speaking with political leaders."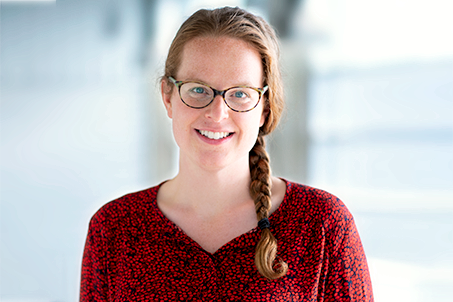 Dr. Caroline Lieffers – History
"How were people disabled in the course of American expansion — through wars, conflict and sickness? How have the United States and other imperial powers used frameworks of disability to make people seem less-than? These are some questions I explore in my research as there is an immense amount of power in discrimination."
Events & Activities
From paintball fights to painting nights, student retreats to seasonal festivals, there is always something fun to see and do on campus or around the city.
Campus Ministries
Grow, pray, serve, and worship. Attend chapel, Refresh Worship Night, prayer events, and spiritual retreats. Join the ministry team to support spiritual growth on campus.
Student Counselling
King's provides free and confidential professional counselling services for every student. Invest in your mental health and don't hesitate to book an appointment with our on-campus psychologists.
Academic Advising
Need guidance on deciding which program will best prepare you for your future? Unsure of which courses you need to register in? Each student is paired with a faculty advisor who can help you navigate your academic career.
Fine Arts
Audition for a drama production or one of King's choirs. Share your creativity by contributing to our student fine arts publication. Take in a visiting art exhibit, student recital, or weekly Noon Tunes concert.
Get Involved
Join or start a club, write for the campus newspaper, volunteer, or become a student leader. Are you an international student? Join the International Student Program! There is a community here for you.
Accessibility Services
Services for students with documented disabilities ensure equitable opportunities for students to thrive and succeed, without diminishing academic expectations.
Learning Supports
Everyone needs a leg up sometimes. Writing support, tutoring, university skills classes, and more are available to students through the Academic Enrichment Centre.