Back to Blog
Board of Governors grants President Melanie Humphreys sabbatical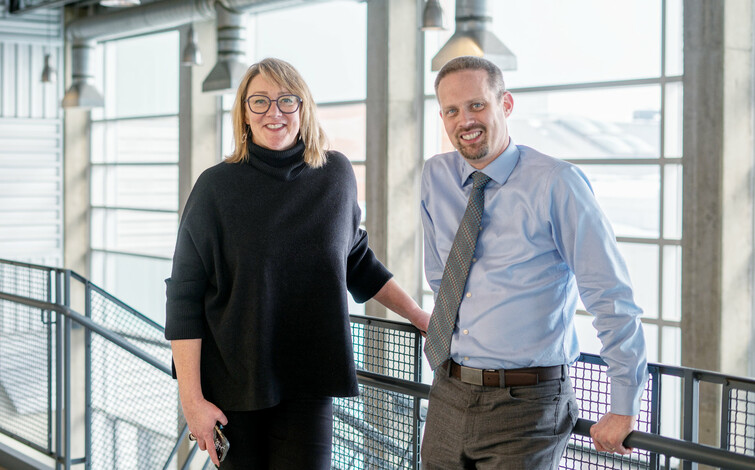 At 10 years of exemplary service as president of The King's University, King's Board of Governors has approved a five-month sabbatical for Dr. Melanie Humphreys, beginning March 2023. In her absence, Vice President for Academics and Research Dr. Kristopher Ooms, Professor of Chemistry and King's alumnus, will serve as acting president.
"The Board recognizes Dr. Humphreys' hard work and dedication to the university. We are deeply appreciative of her leadership, especially during the challenges of the pandemic," states Dr. Robert Huizinga, Chair of the Board. "As a board, we want to ensure that we properly care for our leaders. The principle of 'sabbath', from which we derive the word 'sabbatical', is one way to do this."
The sabbatical comes as King's looks to the future with expanding programs, facilities, and services for students. Key accomplishments over the past years include establishing the Leder School of Business, Centre for Teaching and Learning, and the future Centre for Excellence in Sciences building.
"I feel very supported in my leadership," says Humphreys. "Serving as president is an awesome and rewarding privilege. I look forward to this opportunity for reflection and renewal." In addition to providing a space for refreshment, President Humphreys intends to use her sabbatical to conduct research on university governance in small-to-medium sized universities in Canada.
"Serving as president is an awesome and rewarding privilege. I look forward to this opportunity for reflection and renewal."
"Having worked closely with Dr. Kris Ooms for three years, I have full confidence in his leadership, and I know he will be a great steward during my absence, having already earned the respect of faculty, staff, and students alike."