Back to Blog
Eagles gain cross country & indoor track team for 2022/23 season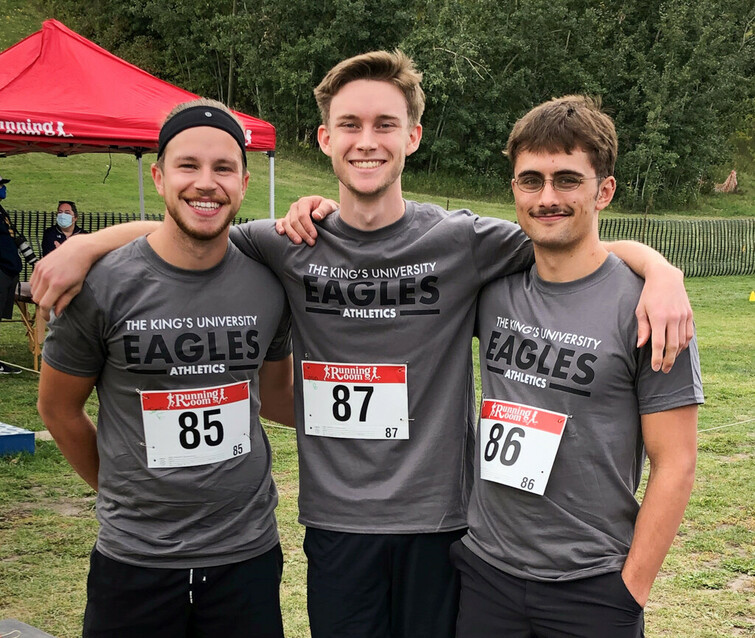 It's official—King's has a new athletics team! The cross country running/indoor track team joins the ACAC for the 2022/23 season after operating as a running club under coach Ralph Troschke (VP Finance) this year. The club was student led in previous years, but with the experience and expertise of Troschke will be able to build a competitive program.
"We're always looking to add new sports for King's. We want to provide more opportunities for our students to participate in elite athletics within the ACAC," Athletics Director Grace Scott says. "What's unique about the running team is that as a coach, Ralph will be working with high performance runners—those who want to compete and get better—but also anyone who's maybe not interested in the competition part as much as just running because they love running, health, and wellness."
Joining the ACAC means that King's can now compete with other member schools in a number of grand prix races, and also compete for medals at the championships. Higher placed students can qualify for CCAA nationals. As a club, runners could race but not medal.
"For elite runners to be able to say that they have medalled at the ACAC championships or at the CCAA nationals, it just adds to their athletic resume if they wanted to go further in running," Scott says.


Julie Tabler, a business student entering her fifth year, says she didn't have a background in running before King's but improved a lot last year when Troschke took over leadership of the club.
"I had joined the running club in years past without a coach and never really stuck with it, but this year I found it was a bit more structured, and having more female athletes made me want to stay and commit to it. I started out doing it for leisure and fitness, but now I would consider myself a runner," Tabler says.
A team consists of four runners and currently there are enough females, but only one male as the others have either graduated or transferred out of King's. 
"Having at least a complete female team means that we can actually have placings and potentially a spot in the nationals meet because Alberta is hosting it this year," Tabler says.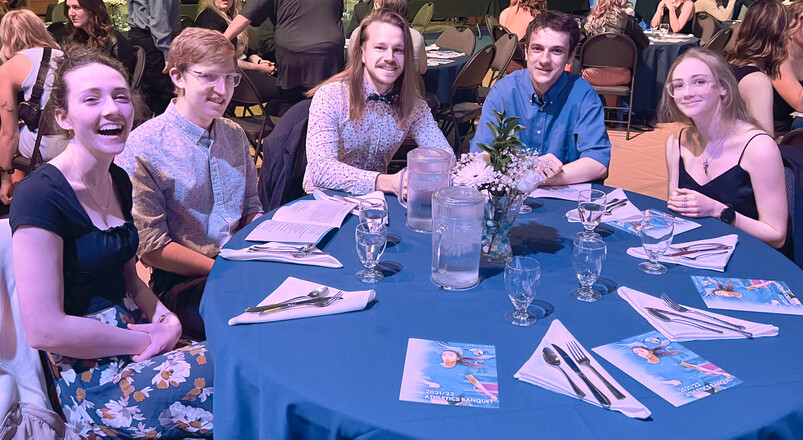 Troschke's coaching career began on a summer day in 1982 when, as a second-year university student, he was flipping through the Kitchener-Waterloo Record and saw an ad looking for people interested in coaching track and field. 
"My dad had spent almost all of my youth working on the road Monday to Friday so I grew up under the tutelage of many other male role models, everything from Boy Scouts to running to football and basketball. So I had this desire to give back to the system," Troschke recalls. "I was doing well in school and had a little bit of time on my hand and thought I'd get back into something. Track had been one of my two favourite sports so I showed up and the only thing they needed at the time was help with middle distance cross country runners, even though I was a sprinter by background."
Forty years later, Troschke has coached for 34 of them including as Keyano College's cross country coach between '97 to '99. He's also been a track and field throws coach for many years (seeing two athletes medal at nationals and a third ranked second in Canada during COVID) and a youth soccer coach.
 "But I've always had a soft spot for middle-distance runners ever since that first coaching gig."


Cross country and indoor track add two more sports to King's other tournament sports of badminton and men's and women's futsal. League sports include men's and women's basketball, soccer, and volleyball. Adding another team makes King's an even more attractive choice for students as it adds legitimacy to the size of the operation and the level of professionalism in which the school conducts itself, according to Troschke.
"If you're a prospective student trying to get in here, the broader the service offering the more impressive and enticing it looks to come here. And even if you're not an athlete, it gives a bigger, more corporate feel to the school, so that's all good."