Back to Blog
Reparations with Indigenous neighbours aim of new reciprocity fund at King's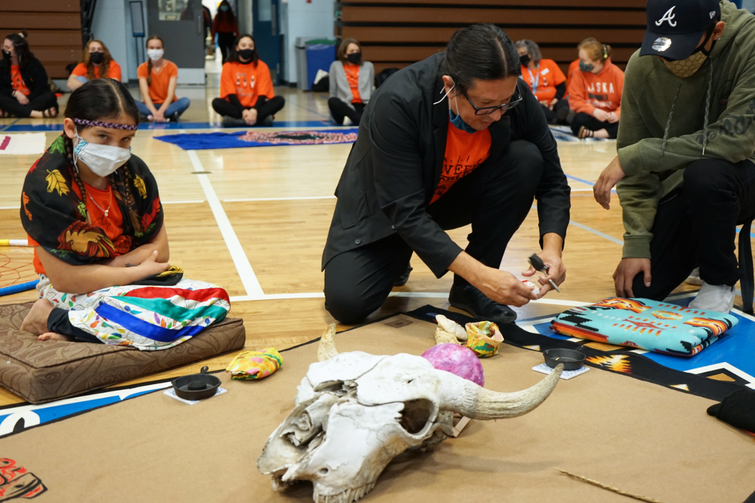 Moving beyond mere words and land acknowledgements to more tangible action toward healing and reparations with our Indigenous neighbours is the impetus behind a new fund being held by The King's University.
King's and the Micah Centre, in partnership with the Northern Alberta Diaconal Conference, have created the Pakitinâsowin Fund for Reciprocity and Reparations. The Fund is an opportunity for all churches in Edmonton and across Alberta to give of their wealth and resources into a common fund that will support Indigenous-led community initiatives.
Recognizing the lasting impacts of colonial Christianity and some of the damaging chapters of Christian mission can help churches become more mindful of the divisions and historic harms that have impacted Indigenous communities and countered the Christian message of Jesus' love for all. The establishment of this fund aims to help rebuild right relations from a basis of love, friendship, and newness of life.
In this spirit, an anonymous donor approached King's in late 2021 wanting to encourage other settler Canadians to recognize their collective responsibility to reciprocate for living and working on Indigenous lands. A $100,000 donation served as seed money, with 30 percent to be used for educational initiatives and 70 percent for the beginning of a reciprocity fund intended to provide grants to Indigenous organizations.
An Indigenous-led advisory circle has been established that will make granting decisions for the distribution of the funds, prioritizing long-lasting partnerships over short term or one-off projects.
Your contribution to the Pakitinâsowin Fund for Reciprocity and Reparations as a church or an individual is one meaningful way to participate in reconciliation and allows us all to walk together on this road to healing.