Back to Blog
10 Ways To Make The Most of Family Day in 2018
Feb 16, 2018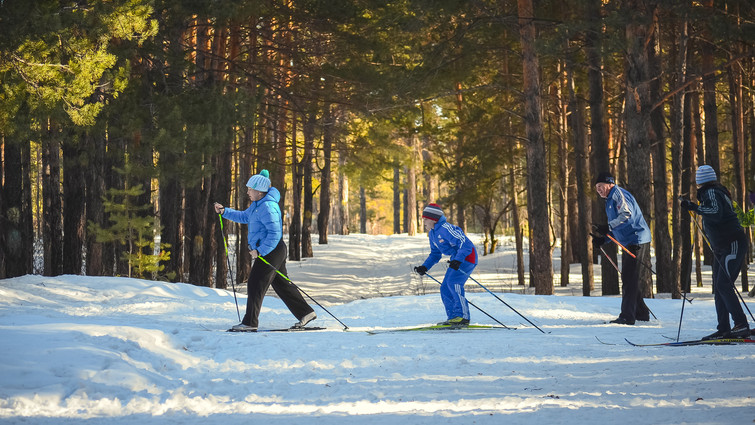 Happy Family Day, King's!
Family Day is one day of the year where we take time off work and school to enjoy each other's company, and hopefully, do fun stuff! Are you stuck to know what to do this year? No worries! We've got you covered with 10 amazing ways to make the most of your day!
1. Edmonton Valley Zoo
Bundle up your family, beat the winter blues and "Get Closer" for some Family Day fun! Go on a mission to find animals that love the cold. Stay warm while you visit the Polar Bear craft table and engage in some hands-on science experiments. Learn why Edmonton Valley Zoo is an Arctic Ambassador Centre for Polar Bears International and visit our free photo booth to take home a family memory!
Time:  12 - 4 p.m. (Please note: Zoo is open from 10 a.m. - 4 p.m.)
Location: 13315 Buena Vista Road
Cost: Regular winter admission
2. Family Day Festivities at the Reuse Centre
Celebrate Family Day at the Reuse Centre! Join them for free drop-in activities for the whole family, including a fire breathing dragon craft, a balloon artist, facility tours, popcorn, compost tea bags and more! Plus, shop the store for items to enjoy with the family such as board games, puzzles, books, movies, and crafting supplies! Only $5 for up to 50 kg.
Location: 6835-83 Street
Cost: Free activities; $5 for purchases up to 50 kg
3. Outdoor Ice Rinks
Free skating is available at City of Edmonton outdoor ice surfaces in Hawrelak, Jackie Parker, Victoria, Rundel, and Castle Downs parks. Shinny players are welcome on the Hawrelak Park alternate ice surface at Shelter #2. Take a twirl on the IceWay Skating Trails, located next to the Victoria Park Oval and in Rundle Park.
Weather conditions apply. Be sure to check the online notifications or call 311 for current ice surface and toboggan hill conditions before heading out.
4. Edmonton Public Library
Visit your local Edmonton Public Library branch this Family Day for a special selection of free drop-in and scheduled programs. Go on a virtual adventure and scour the stacks on a digital scavenger hunt, make your own musical instrument and jam out with your family, or laugh your socks off at an entertaining puppet show. There's so much you can do, and it's all free! Take a peek at all the fun Family Day activities.
Time: 1 - 5 p.m.
Locations: Various
Cost: Free
5. Art Gallery of Alberta
The Art Gallery of Alberta invites families to enjoy exhibitions and art activities for free in celebration of Family Day. Visitors can enjoy family-friendly activities themed after their current exhibitions.
Time: 11 a.m. - 5 p.m. (Last entry at 4 p.m.)
Location: 2 Sir Winston Churchill Square
Cost: Free
6. Silver Skate Festival 
The Silver Skate Festival is a 10-day, family-orientated festival in Edmonton's scenic river valley. Rooted in Dutch winter traditions, the festival combines sport (especially skating), arts and culture, and recreation. The Silver Skate Festival is the longest running winter festival in Edmonton with 2018 being its 28th anniversary. 
Time: Various
Location: 9930 Groat Road
Cost: Free
7. James and The Giant Peach
A magical peach! An imprisoned boy! Insect Friends! An incredible journey! Roald Dahl's story comes hilariously to life in this delightful dramatization that reveals the wickedness of some, the goodness of others, and indecision encountered by many when they are faced with crises. 
Time: 2 p.m.
Location: 100 Festival Way, Sherwood Park
Cost: $17 - $25
8. Kids Can Catch (Ice Fishing)
Ever wanted to try ice fishing? Kids Can Catch is a free ice fishing event for all ages. There are loaner rods available, bait to use, and lots of experienced anglers and experts to help you along. Also, no fishing license is required! What's more Canadian than ice fishing, eh?
Time: Saturday, February 17 | 10 a.m. - 3 p.m.
Location: Wabamun Lake, at the end of 50th Street in the Village of Wabamun
Cost: Free
9. Family Day Celebrations at the Legislature
From the Edmonton Federal Building to the Legislature Building, you'll find Family Day magic around every corner. Check out live musical performances and puppetry and magic shows on the centre stage. 
Time: 11 a.m. - 4 p.m.
Location: 9820-107 Street
Cost: Free
10. Winter Adventure Week
Enjoy all things winter at Elk Island National Park! Kick things off on Family Day with live music, snow games, and treats roasted over the fire in the Astotin Lake Recreation Area! Fun continues through the week with snowshoeing, skating, wildlife viewing, and drop-in programs. 
Time: Various
Location: Elk Island National Park
Cost: Adult: $7.80 | Senior: $6.80 | Youth 17 and under: free
Enjoy your Family Day,
Josh :)