Back to Blog
MythBusters: TKU Edition (5 myth-busting facts about King's)
Mar 02, 2018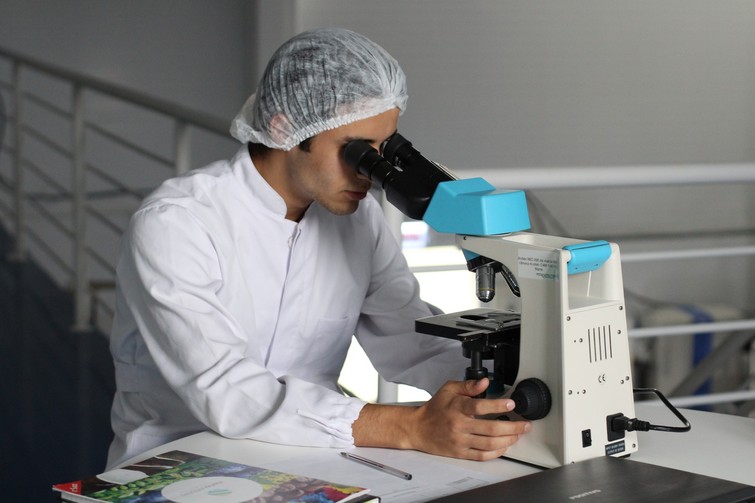 Hi, King's community! 
Remember that great show as a kid, MythBusters? Where you could send in questions, myths, and urban legends that were put to the test to find out which myths were true and which were not. Well, I'm sure you do! Welcome to MythBusters: TKU edition where we put certain myths about King's to the test to find out the truth!
Myth: King's is a small University with little to offer.
Truth: King's is a small University with a lot to offer.
Don't be fooled by its small size; King's has so much to offer. In fact, its small size is one of its advantages! With small class sizes, students have more interaction with their professors and better class discussions with peers. King's also offers five degrees across a variety of disciplines and subject areas, meaning you're sure to find a program that suits you! Plus, King's grads are consistently ranked by industry leaders as most-hireable. Learn more about our programs.
Myth: King's is not accredited.
Truth: King's is accredited at the same level as other universities in Alberta.
Established by Private Act, the university has the authority to provide instruction and research in the liberal and fine arts, the humanities, theology, the physical, natural and social sciences, professional studies, and any other fields of study the Board of Governors may determine. All degree programs are reviewed by the Alberta Quality Council and approved by the Alberta Ministry of Advanced Education.
Myth: You have to be a Christian to study at King's.
Truth: Anyone can study at King's.
King's provides undergraduate degrees from a Christian perspective. Our faculty and staff are required to sign a Statement of Faith; however, our students are not required to do so. We accept students from all faith backgrounds whether that's Christian, atheist, Muslim, Hindu, etc. We do not take official stances on 'hot topic' issues, rather we encourage students to be aware of their faith and value systems and be willing to share how these beliefs affect how they learn, how they make decisions, and how they interact with the world.
Myth: There are no opportunities for research.
Truth: There are actually more opportunities for undergrad research at King's than other institutions.
King's has extensive research opportunities for students. After a student completes their first year at King's, they can apply for a paid summer research internship where they work under the mentorship of a member of our faculty on a research project. Students work alongside their supervising faculty member to complete applications for federal grants that will fund the research project. Several of these projects are funded by NSERC (Natural Science and Engineering Research Council), which is something that students can put on their resume and looks very attractive to graduate schools and professional programs such as Medicine. It is rare for undergraduate students to receive these federal grants even in graduate school, which make King's graduates very appealing to professional programs. 
Myth: There are no opportunities for further academic growth in your degree.
Truth: There are plenty of opportunities for further academic growth.

Since King's is a small school, students have greater opportunities to grow in their degree than at other larger schools. Students can apply to be a teachers assistant and instruct lower-level classes or take a directed study with a professor to dig deeper into a topic of interest. Science students also use lab equipment that is generally assigned to graduate students at larger institutions. Having lab experience and strong instrument technique assists King's grads in being accepted into higher education programs. Research interns also present their projects at local, national, and international science conferences and many have their work published in major scientific journals alongside their professors.
I hope you've learned about the plethora of opportunities a King's degree holds! If you would like to apply, you can do so here. 
Blessings, 
Josh ;)