Back to Blog
24 Hours in Edmonton: A Local Itinerary
Jul 03, 2019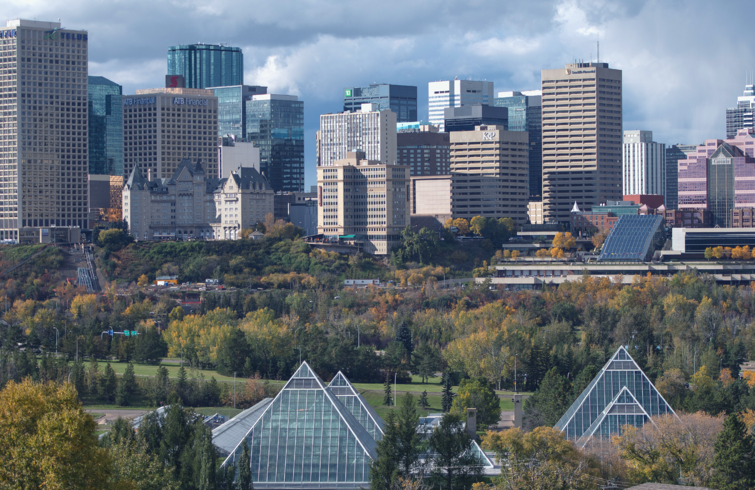 Hey friends! For today's blog, I'm going to give you a loose itinerary of how you could spend 24 hours in Edmonton. Whether you are from Edmonton, or just here for a visit, there are many ways to spend a day in this city! The suggestions I'm going to give you are cost effective and are some of the things that I personally enjoy doing here:
Breakfast
To start the day off right, enjoy a delicious meal at High Level Diner. They are known for their breakfast, and most importantly their FAMOUS cinnamon buns! You can also grab the bun to go and save it for later as a mid-morning snack!
Exploring & Shopping
Now that you've had breakfast, it's time to explore. Walk around the Alberta Legislature building and the surrounding grounds, or take a stroll down Whyte Ave and take a peek in all the neat shops! Some of my favorite shops to browse are The Junque Cellar, Little Plant Shop, and Wee Book Inn! Edmonton has several farmers markets as well, so if you're around on a Saturday, the Old Strathcona Farmers Market is just off Whyte Ave and is open 8am-3pm!

Lunch
After all your walking, you might be ready for some lunch. If you want to stay in the Whyte Ave area, I would suggest checking out Remedy for some delicious Indian food and chai, or Farrow if you're in the mood for a sandwich!
Parks, Trails, & the Conservatory
Walk off your lunch in the River Valley! As the largest urban park in Canada, with over 160 km of maintained pathways and 20 major parks, you definitely need to take in some of this during your time in Edmonton. If you're in the mood for more nature, check out the Muttart Conservatory. It features more than 700 plant species in 4 different climate-regulated biomes -- arid, temperate, and tropical, as well as a feature biome that changes up to 7 times a year.

Dinner
Time for dinner! Edmonton is full of amazing local restaurants; the options are endless! For plant-based food, the Moth Café is one of my favorites! El Cortez is great if you're in the mood for tacos, and if you're feeling pub style food try out MKT. Again, Edmonton has SO many options -- These are just a few suggestions!
Local Festivals & Theatres
Edmonton is known as festival city because we almost always have some sort of festival happening, especially in the summer! Check out what festivals Edmonton offers here or here, and if you're around during one of these cool events, check it out! If you're visiting in the off-season, or if none of the festivals interest you, spend your evening at the Princess Theatre or Garneau Theatre, catching a movie in a vintage theatre for an amazing price! Tickets are only $8-$10 for students!

Accommodations
Now that you've experienced some of the great things Edmonton has to offer, you're probably ready for some sleep! If you're visiting the city and you're looking for somewhere to stay for a reasonable price, check out HI Edmonton Hostel. A single bed in an 8 person dorm is around $35!
There you go, a full day in Edmonton! I've only been living in Edmonton for 3 years, so I'm definitely not an expert, but these are some of the things that I love to do here. Let me know in the comments what your favorite thing to do in Edmonton is!
Happy exploring,
Kaleigh