Back to Blog
7 Tips for Traveling Light
Jul 01, 2019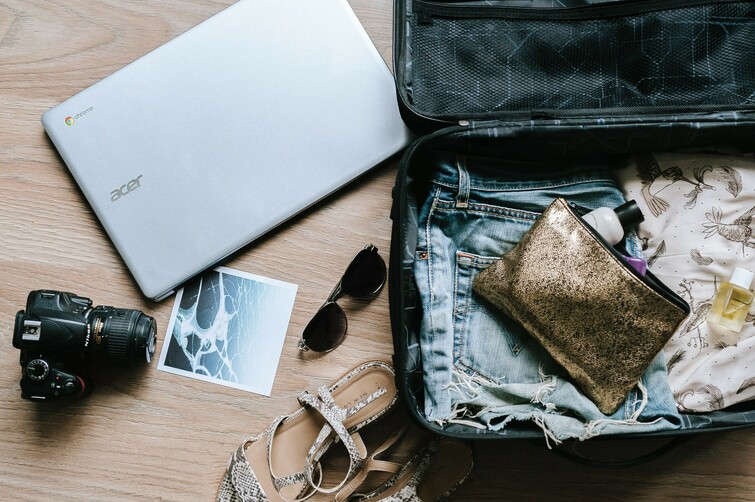 Got any travel plans this summer? Packing light is a great skill for a trip of any size, even just a little weekend getaway. Here are a few tips to keep your suitcase from overflowing:
Start with a list – and stick to it!
Don't sort through everything you own and wonder what you'll need. Plan it out a little and make a list of what you want to bring, and then try not to stray from it! This will help limit impulse-packing.
Choose a small bag from the beginning
Don't go big from the get-go. If you only have a small space to work with, you'll make sure that you don't pack more than what you really need.
Plan your outfits in advance
Look, I know it's good to have options, but instead of packing half your closet, stick to what you really need. Planning your outfits in advance is a great way to cut back on the clothes you bring with you – throw in one big sweater for the evenings or in case there's a cold day, and a spare pair of shorts and pants to swap out if your planned outfit doesn't turn out to be weather appropriate, but don't over-do it.
Dress in layers
Instead of packing for every possible scenario, bring enough layers to add variety and accommodate for the weather, no matter what outfit you're wearing.
Bring out your inner Tetris pro
Packing is more than choosing what to bring: it's also how you bring it! When I was in Girl Guides as a kid, we rolled everything before putting it in our suitcases to take up less space. Find a solid folding method or rolling hack that works for you.
Think multi-purpose
You don't need a new pair of shoes or a new jacket for every day. Choose to pack what you can use more than once – You don't need more than one pair of sturdy running shoes/hiking boots and one pair of sandals.
Pack small, wear big
Try not to bring bulky items with you, and if you really need them, consider wearing the bulky things on your travel days to save room in your bag.
Enjoy your summer! Even if you don't have any big vacations planned, try to get out of town for a day or a weekend with some friends. Even the little adventures are valuable.
Happy packing!
Emily