Back to Blog
24 Things To Do Before Christmas
Dec 01, 2017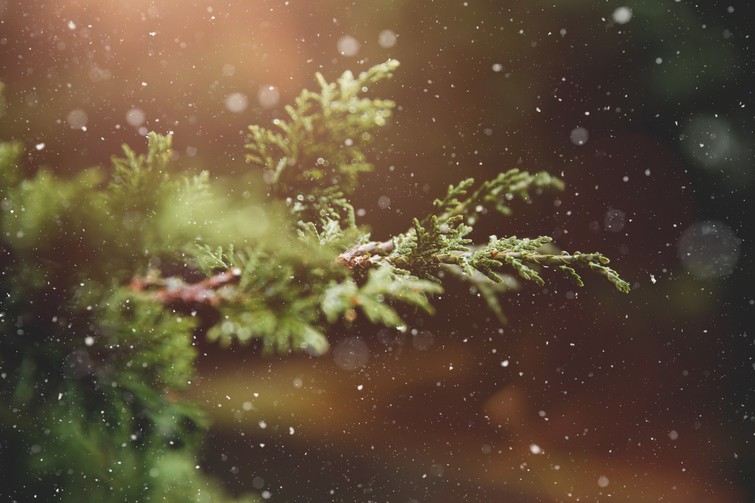 Now that it is December, it's officially acceptable to break out all the Christmas themed music, decorations, and cheer you've been keeping inside for 11 months! What better way to get into the Christmas spirit than by doing something Christmassy every day leading up to the big day?!
Here are 24 things to do before Christmas to really get into the Christmas spirit:
Here's something right in our backyard! Come celebrate your local artisans from the greater Capilano community and enjoy hot cider, cookies, and Christmas spirit!
Because what student doesn't like free activities? Lace up a pair of skates, get outside and active, and enjoy some good ol' skating! Check out the link for a list of outdoor rinks and conditions in Edmonton.
Christmas in Edmonton is not complete without a visit to Candy Cane Lane! Check the link for free hot chocolate night information, and don't forget to bring a donation for the Food Bank.
Visit this breathtaking display of candles along the paths of a beautiful Japanese garden. Enjoy hot apple cider beside bonfires, ice sculptures, and a-Capella singers. Tickets must be bought ahead of time.
Handmade artisans, crafters, and local small businesses come together for this shop local even event in Sherwood Park.
Edmonton has many city-maintained toboggan hills. Check the link for a list of different hills and current conditions.
Rabbit Hill Snow Resort is Edmonton's largest local ski and snowboard resort in the scenic North Saskatchewan River valley, 15 minutes south west of Edmonton. Hit the slopes for a fun way to stay active in this winter season.
A perfect activity for a fun night with your friends, or for an early Christmas gift--Paint Nite is a great way to explore your creative side!
What better way to explore Edmonton's winter wonderland than on snowshoes? Edmonton has a variety of good snowshoeing locations, so be sure to check them out.
Following the Legislature Light-Up on December 7 at 4 p.m., musical ensembles from throughout the province will grace the Legislature with daily performances through Celebrate the Season, and thousands of bright lights provide the perfect backdrop for a holiday stroll on the beautiful Legislature Grounds.
Check out our 'natural Christmas lights' at the U of A observatory. It is open to the public on Thursdays so you can get your fill of the beautiful night skies!
With over 275 of Canada's most talented artists, the Butterdome Craft Sale is an opportunity to get some amazing and unique gifts for your loved ones this holiday season.
Featuring live music of the Edmonton Symphony Orchestra and the talent of the Alberta Ballet, this is a great way to get into the Christmas spirit.
Visit the Shaw Conference Centre's Festival of Trees and see their 5000 beautifully decorated trees.
On December 5 from 8-10 p.m., stop by Dr. Wilbert McIntyre Park to see Krampus (the Yule Lord) and St. Nikolaus participate in Krampuslauf, a walk throughout the park, which will be opened with fire spinners.
This market runs for four weekends during the holiday season, so you have your pick of which day to visit! With a wide range of products--from produce to baking, crafts to decorations, jewelry to clothing, and activities for all to enjoy--this is an event you don't want to miss.
Take a skate through this beautiful path--it even has warming stations for when you get too chilly!
Edmonton has many groomed cross-country ski trails, as well as lessons available for cross-country skiers at all levels. Be sure to check out Gold Bar Park where the Edmonton Nordic Ski Club will be operating a snow making machine.
With many fine artists and vendors showcasing their unique and one of a kind products, feast your eyes upon beautiful art, prints, books, toys, photos, woodworking, and more!
Enjoy the beautiful trees decorated by local community organizations and businesses. You can vote for your favourite trees and be entered to win a fitness centre pass.
Hosted by the Valley Zoo Development Society, there will be a spectacular exhibition of artistic light installations within the unique setting of the Edmonton Valley Zoo to celebrate light, artistry, imagination, and the strong spirit of our community in the winter.
And decorate it of course! Even better is if you sip some eggnog or hot apple cider and blast Christmassy tunes while you're decorating!
Christmas baking
You are bound to be going to visit friends and family over the Christmas season, and who doesn't like some Christmas baking? Impress your friends and family with your mad baking skills. And…stay tuned for our blog about the best Christmas baking recipes to try on December 8!
Do something nice for someone else
It's easy to get caught up in gift giving and the excitement of the holidays, but it's important to remember that the holidays are a season that can be quite challenging for some. Think about ways you can do something nice for your neighbours, friends, or a family member who needs it--even a candy cane with a little note could make someone's day!
Well, there are quite a few things on this list. If you manage to do all of these activities, I will be quite impressed.
Merry Christmas!