Back to Blog
5 DIY Backyard Games to Take Your BBQ to the Next Level
Jun 28, 2019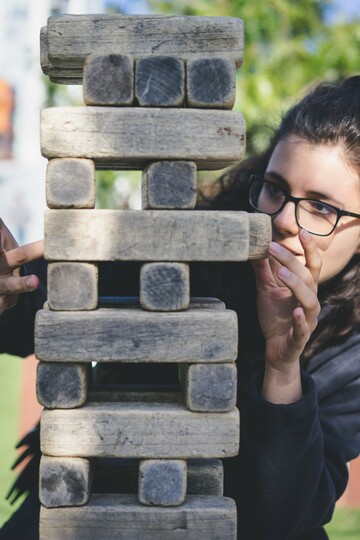 Hey Everyone!
Canada Day is right around the corner! This is a day to eat good food, play games, hangout with friends, and celebrate the country we call home. If you're planning on hosting a BBQ then this blog might just be for you. I have come up with a list of backyard games you can DIY and play with your friends and family.
Giant Jenga
Recently this game has become a big trend for outdoor parties. It's super easy to play and only takes a couple of hours to DIY. All you'll need is some 2x4's, sandpaper, and a saw.
Ladder Ball
When asking around the office what everyone's favorite backyard game was, this was always the first one mentioned. Ladder ball consists of throwing bolas at a ladder structure. Points are determined based on which rung your bolas wraps around.
Giant Ker-plunk
Take a classic game to a whole new level with this large-scale version of Ker-Plunk. Up the ante by using water balloons instead of balls.
Giant Dutch Blitz
If you like regular Dutch Blitz then you are going to love this giant version! All you'll need to do to create it is paint up large pieces of corrugated cardboard to match the cards of the original version of the game. The same rules are used as the regular version of the game except it is played in four teams in which each team member has a different role.
Glow in the Dark Bowling
If your party is going late into the evening then I definitely recommend trying this out. All you'll need are some empty bottles, glow sticks, and a ball to create a quick and easy glow in the dark bowling alley.
Hopefully, this has helped you come up with some great games to play at your backyard BBQ this summer!
Till Next Time,
Kayla