Back to Blog
5 Spring Cleaning Tips for Students
Mar 19, 2019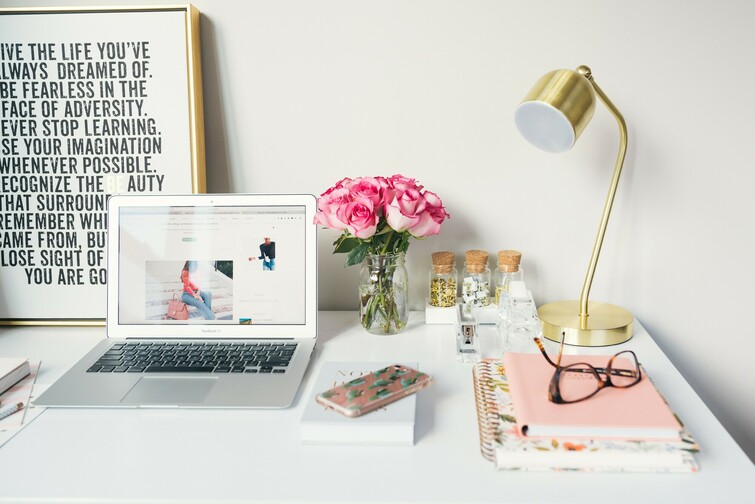 Hey everyone!
It's that time of year again! The weather is getting warmer and you're probably looking to tidy up that clutter you collected over the winter. Not sure where to start your spring cleaning project? To help you out I've come up with a list of five different things that we students probably need to tidy up and declutter.
Rehome your textbooks
If you're anything like me then you probably have stacks of old textbooks just sitting around your house collecting dust. Unless you plan on using them in the future you should probably just let them go. You could even make some money in the process by selling them! If you're not wanting to put in the effort to sell the books you could always donate them to local nonprofits and libraries.


Sort your school supplies
Remember at the beginning of the school year when you convinced yourself that you needed to buy every color highlighter and a plethora of pens and pencils? You've probably come to realize now that you've barely touched most of these things and are left with a bunch of unused office supplies just taking up space. If you know you're never going to use these items then give them to people who might be able to such as roommates, classmates, or teachers. If you can't find anyone donate them to non-profit organizations or other schools for students who can't afford to buy these items.


Clean up your space
When was the last time you cleaned your room? I'm not just talking about a quick tidy but a deep clean including vacuuming and dusting. If you can't remember then your room is probably in need of a good clean. Cleaning your physical space can also help clean your headspace, getting you ready for the upcoming finals season. Instead of just throwing things into the back of your closet take the time to make your space more functional.


Recycle old schoolwork
Struggle to get rid of those old assignments and worksheets you'll never look at again? You're definitely not alone, but there is no point in holding onto these items as they are just taking up space. Go through all your old work, organize what needs to be kept and recycle the rest.


Clean out your closet
We all have that piece of clothing that we've been holding onto forever because we are convinced that one day we may want to wear it. Just let these pieces go. If the clothes are in good condition there is potential you could sell it and earn some money. Otherwise, donate them to Goodwill or other charities that might need them. You could even ask your friends if they're wanting some "new" clothes.
Hopefully, you can apply some of these tips into your spring cleaning routine this year.
Till Next Time,
Kayla