Back to Blog
5 Tips to Make Perfect Sugar Cookies
Jul 09, 2019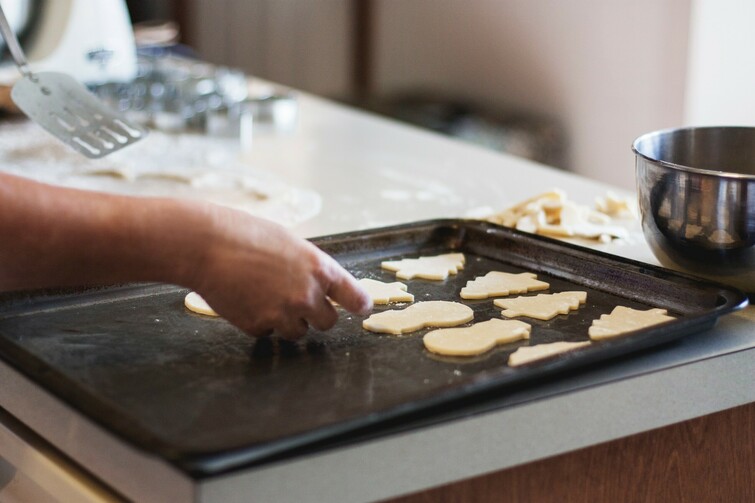 Hey everyone!
In case you weren't aware it's Sugar Cookie Day! I don't know about you but I love sugar cookies, so for today's blog I have decided to give you some tips and tricks to help you make the perfect sugar cookies:
Don't over mix!
The more overworked your dough is the tougher and drier the cookies will be and no one wants that. Instead of whipping the dough until everything is incorporated perfectly, beat the dough at a low speed until the flour is just incorporated. Don't worry if there's a bit of extra dry flour at the bottom of the bowl though, it's not needed.


Give the Dough Plenty of Time to Chill
If you're anything like me and tend to leave your baking until the last minute then you'll know how hard it is to roll out freshly made sugar cookie dough. It's too soft, too sticky, and completely unwieldy. To get your dough to the ideal rolling temperature, tightly wrap it in saran wrap and place it in the refrigerator for at least two hours. This will make it much easier to roll and cut shapes out of.


Take Your Time Rolling the Dough
Be patient while rolling out the dough! Just like cookie dough that hasn't been chilled, dough that has been freshly taken out of the fridge is difficult to roll. Give the dough about 15 minutes to sit when you take it out of the fridge before you try to roll it. If the dough begins to get too soft while rolling, put it back in the fridge for a couple of minutes to chill before rolling again.


Chill Again After the Cookies Are Formed
Have you ever made sugar cookies and when you took them out of the oven they look nothing like the cookie cutter? This trick is for you! Chilling the cookies after they have been cut out will help your cookies to better hold their shape when baking.


Set a Timer While Baking (and Watch It)
Not all ovens are created equally! This means that they are all going to bake your cookies slightly differently. That's why most recipes give you a range for the baking time. When making cookies always set your timer to the low end of the range then take a look at the cookies. Bake until your cookies meet the indicator given in the recipe, whether that be golden brown or dry and firm to the touch.
Hopefully, you'll be able to test some of these tips and tricks out the next time you make sugar cookies!
Till Next Time,
Kayla