Back to Blog
5 Ways to Spook-ify Halloween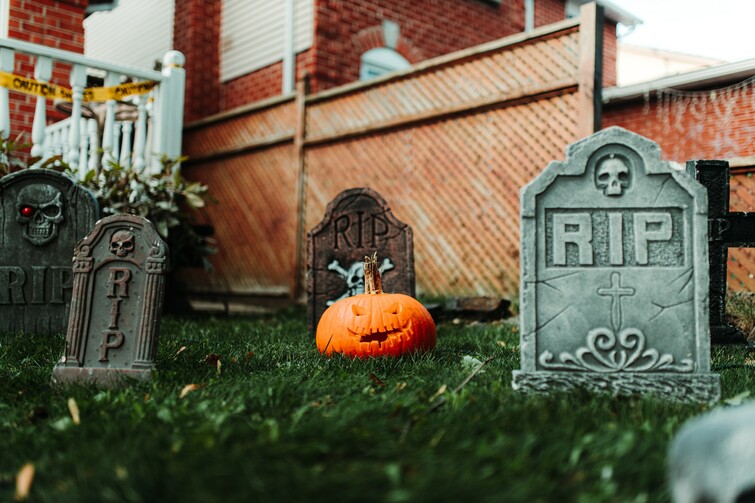 Hello everyone,
The spookiest day of the year is creeping upon us… yes, it's Halloween! It's that time of the year when candy quickly sells out in stores and it's socially acceptable to be dressed in scary costumes. If you love Halloween as much as I do, take a look at some of these events and activities that you could try out for an extra spooky Halloween:
Scary Tales Around the Fire
Have a fire in your backyard with some family and friends (watch for COVID restrictions) and swap spooky stories as you roast marshmallows!
DARK
This carnival themed haunt and scare event (located in Fort Edmonton) will give you spill-chilling experiences as you walk through the shadows of Edmonton's River Valley.
Watching Scary Movies
Squeeze in a Halloween movie for a scary evening! Here are some movies that a few King's students suggested for Halloween: Get Out (2017), The Nightmare Before Christmas (1993), Us (2019), It (2017), Coraline (2009), and A Quiet Place (2018).
Read a Scary Book
For the book lovers out there, pick out a Stephen King novel or your favourite scary book as you curl up in a comfortable chair with a hot drink for a relaxing, yet eerie evening.
Carving Pumpkins
What better way to spook up your house! See who, among your friends and family, can carve out the scariest face on a pumpkin. With the leftover pumpkin, make your favourite pumpkin treat!
Have fun and stay safe everyone.
All the best,
Minji