Back to Blog
6 Ways To Have A Spook-Tacular Halloween This Year
Oct 20, 2017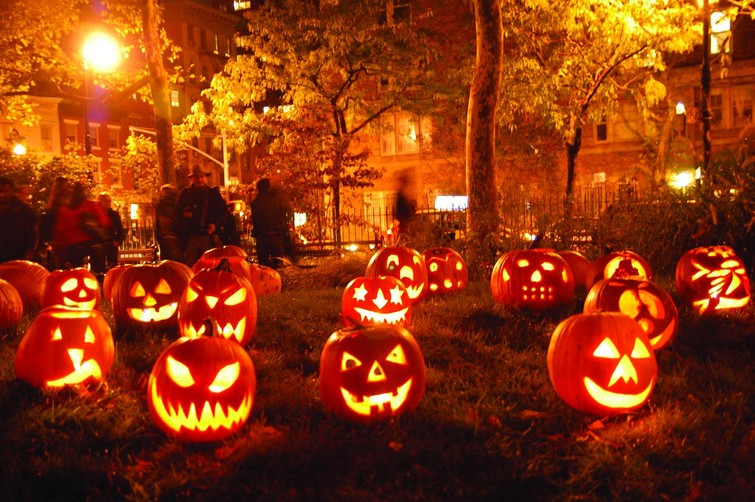 Hello Students!
It's that time of year again where things can get a little eerie. That's right, it's Halloween. There is so much to do in and around Edmonton! Whether you're a fan of haunted houses (nope) or drinking a PSL when picking out a pumpkin (yep), there's a little something for everybody!
Haunted Pumpkin Festival
From picking out the perfect pumpkin to shooting them out of a cannon, there is tons to do out at prairie gardens this October!
Deadmonton Haunted House
For the braver amongst us, check out the spookiest haunted house in Downtown Edmonton.
Edmonton Ghost Tours
Some of the ghost walking tours take you through Old Strathcona and The University of Alberta/Garneau History & Haunted Hike. Let us know if you see any paranormal activity on your adventures!
Spooktacular
How brave are you? You'll find out the deeper into Fort Edmonton Park that you explore. The closer towards 1885 Street, the spookier and scarier it gets. This event is on Saturday, October 21 so get your tickets quick before this spooky event sells out!
The Monster
A late-night Halloween tradition. Come and watch a silent-horror comedy accompanied by a live organ at the Winspear!
Midway Monstrosities
Another Fort Edmonton Park event has us stationed in the 1920's era. A traveling historical live action horror show has us shaking in our shoes as it runs from October 13-31.
Check out as many of these events as you can this October. Stay spooky!
                                                                                                                                                                                                Peace,
                                                                                                                                                                                                Becky