Back to Blog
Best Homemade Warm Drink Recipes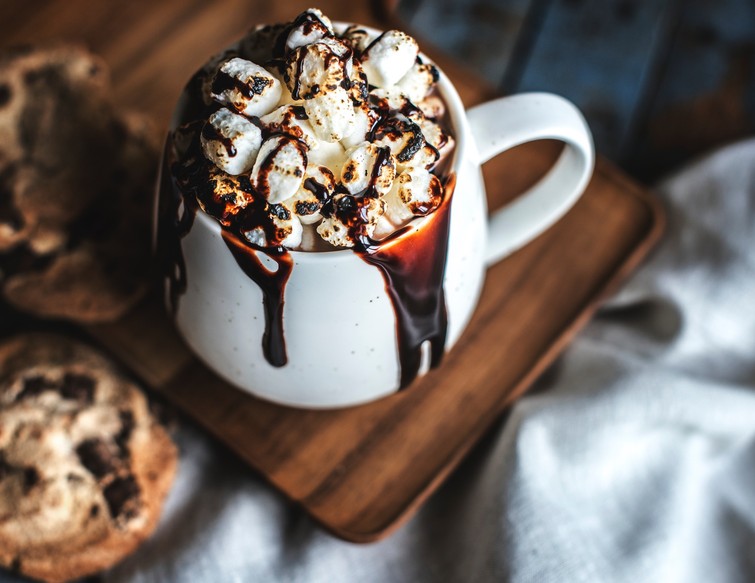 Hi friends!
Don't get me wrong, I am cold all the time but I think everybody can agree that it is definitely starting to get a little colder as the months transition from November to December am I right? The colder it gets, the more I want to take in all the warm things to ever exist in the universe and sipping on a warm drink is one of them! I know it's hard to leave your warm house to grab a warm drink but when you are making your own, you don't have to. Here are a couple of homemade warm drink recipes for you and your friends to enjoy.
Chai Eggnog
It's practically December so it's okay to get in the Christmassy mood right? With this Chai Eggnog you'll definitely be feeling the Christmas cozy spirit!
Nutella Hot Chocolate
If you are looking for a warm drink and are a massive chocolate lover like myself, this hot cocoa is destined to satisfy all of your warm chocolate needs. This is definitely a must try!
Mint White Hot Chocolate
No, I did not just put this recipe in because mint is my favorite color… okay maybe I did but also peppermint and hot chocolate are just a match made in heaven. How could you not try out this warm cozy drink?
Mulled Cranberry Apple Cider
For those who love a spiced warm drink, making apple cider is definitely a go to on the days you want to add a bit of extra spice.
Snickerdoodle Latte
Latte lovers unite! This snickerdoodle recipe is sure to comfort you on the days you need a little more coziness. It is super easy to make as well!
Of course with any recipe blog, the list can always get longer. Whether you choose to try these recipes out or find one that suits your coziness level, the important thing is that you are staying warm! It's getting colder but that means Christmas is getting closer and I can't wait for that!
Yours Truly,
Bianca