Back to Blog
International Student Tips: Involvement in Community
Nov 27, 2018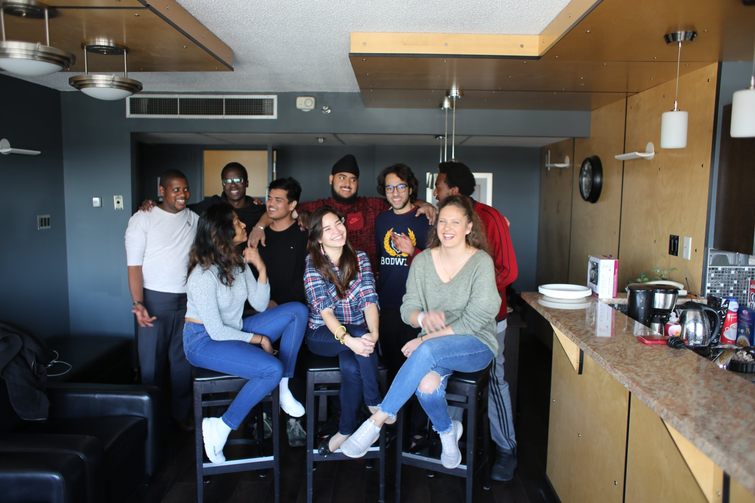 When you first come to Canada, you are probably going to be a bit nervous, most likely because people that look different than you surround you, or another reason could be that it's your first time staying away from home for a long time. Being nervous is okay. Being different is what makes you an international student. Everyone who comes for the first time feels the same. Canada is a diverse country. It is a society that is a mixture of different languages, cultures, and religions. As an international student, you have the chance to introduce yourself to the Canadians, or other students who are not from your country or ethnicity. To start the conversation, tell them who you are, where you are from, and one thing that you like the most to break the ice and keep the conversation going.
One thing that makes Canada unique is the involvement of its people in community services. Always willing to help one another without any expectations in return. Canada, also known as the land of opportunities, provides International students with various involvement activities. You could volunteer for a non-profit organization or join a club that plants trees around your area or maybe a community meal club where you cook food with people from different backgrounds to serve it to the people who need it the most. You could also volunteer at a language school and teach people your language. You could also earn money doing this.
Communicating with lots of people will boost your self-confidence because you know that people here accept you for who you are. You can be yourself, you don't have to fake it. Also, don't be scared to approach people. Vulnerability creates relationships. It's okay to ask for help if you need it. Canadians are very respectful, welcoming, and understanding. They want to know you as well!
Don't be afraid to get involved!
Prabh
International Student Assistant