Back to Blog
Campus Clubs at a Glance
Oct 29, 2019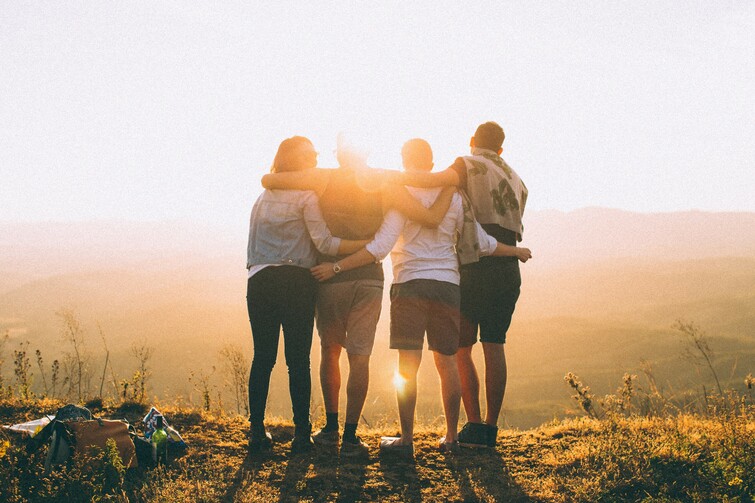 Being part of a student club is a great way to get involved on campus! We have many exciting new and old clubs this year, and it's not too late to join! I will highlight some of the clubs and the events they have planned for this year, but you can find a full list of clubs and contact information for club leaders on the student association website!
King's Keepers is one of the longest running King's clubs. King's Keepers are dedicated to caring for creation and enhancing environmental stewardship. If you're passionate about these issues, get involved! Some of the events they have planned are a sustainability challenge, a Planet Earth showing with free pizza, and they also attend the Friday climate strikes most weeks! Attend their weekly meetings in the ENVS pod to learn more.
The King's Science Society (KSS) is also another long-standing club on campus, and if you are a science nerd like I am, you'll love this club! Even if you're not a science student, you can still be involved with KSS! Every Friday KSS has coffee and treats at the KSS closet (which is upstairs by the bio labs), and all are welcome. KSS is also planning some fun events such as tie-dying lab coats, a trip to the Edmonton Zoo for the Zoominescence festival of light, pancakes at the closet, and a pie-eating contest for Pi-day!
If you're looking for some fun ways to get your exercise in, we have a running club and a Zumba club! The running club meets every Tuesday morning at 8 am for a run, and every Thursday morning at 8 am and Wednesday afternoon at 2:30 pm to do stairs. Zumba happens in the level every Monday from 7:30-8:30! These are two fun ways to meet new people, take a study break, and get some good exercise in!
The King's Literature Society is a new club this year, started by a team of English majors! This club is for anyone who loves books and reading, no matter what program you're in. They're going to see the Alberta Ballet's production of Frankenstein this year, and are also hoping to attend poetry nights, hang out in cafes, and do a bookstore hop.
MASS, Micah Action and Awareness Student Society, is the student chapter of The Micah Centre. The goal of MASS is to promote action and change regarding issues of social justice at both the local and global level. MASS is helping out with Do Justice Week this week, and they have a surprise activity planned for Halloween so keep your eye out for that! They will most likely be holding another awareness campaign sometime this year, will host a documentary showing, and will run a book club in the winter!
The clubs highlighted above are only 6 of the 20+ clubs we have on campus this year, and there is a ton of variety in the clubs, so there is something for everyone! If there's something you're passionate about or enjoy doing that isn't on the list, YOU can start a club! If this is something that interests you, talk to the SA for more information on how to go about starting your own club!
Until next time,
Kaleigh